Mushy apples - for some reason we seem only to be able to buy mushy apples this week... the kind that look good until you bite them. I like a crisp, juicy apple myself and when i think I have one and take a big bite of mush I am
so
disappointed! So today I sliced up the remaining apples and while it does that Virginia in January thing where it is 33 degrees and raining with a cool grey sky the kids and I are having baked apples with ice cream for lunch.
Nutritious I know.
I do not know why they do not have school today. They did not have school yesterday either.
I had just uploaded a "witty" photo in response to Tim's "witty" comment on my facebook page - but called upstairs - it seems Bitsy was discovered by her big sister - in the bathroom - filling the play tea set up with - uh-huh - toilet water. Lovely!
Tim's photo:
Peace Love And Pineapples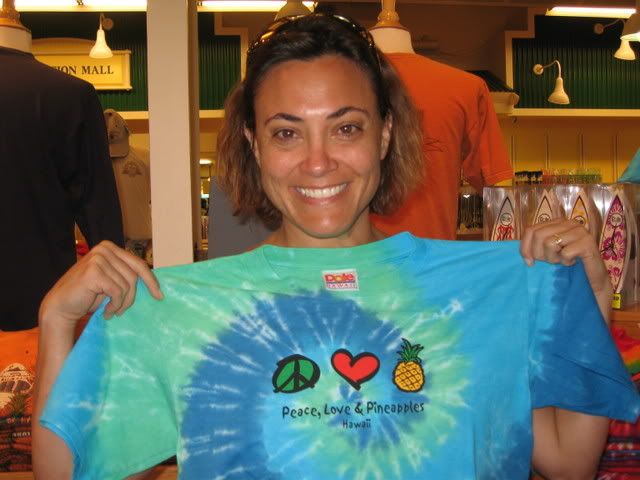 Because when I sent him an upload via the iphone of me at Dole my dearest's only comment was "nice pineapples" so I went back and took a picture with this T-shirt.