It was recently recommended to me by another adoptive mom (Thanks Teresa) that I purchase the
W.I.S.E. UP Power Book
.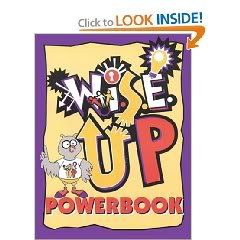 My son Dragon has thanked me each time we've read and discussed it. I've made Bear and Tiger be part of the discussion too. Partly because I want dragon to understand that he is not the only person who fields questions regarding adoption and partly because I want Bear and Tiger to hear Dragon's perspective.
It is an excellent resource. With facts like "there are 5 million adopted persons in the United States of America" it gives information but is also gives them coaching and options for how to handle questions, comments and uncomfortable situations.
I recommend it to anyone.