So was it last week? The week before? I took pictures for Outdoor Wednesday of my kids and the dirt pile. M-Lyons saw the camera and did the typical M-Lyons modeling show. I do not know where she gets this from... the poses! Honestly! And I keep thinking, is it totally abusive to send her photos off to an ad agency or a child modeling agency? And where do you even find a child modeling agency? And for that matter Dragon is rather cute himself. He could pay for his own schooling and Tim and I wouldn't have to argue about the cost any more! See- its bad - I'm trying to justify it!!!
In less than five minutes she ran through a gamut of stances and expressions all on her own.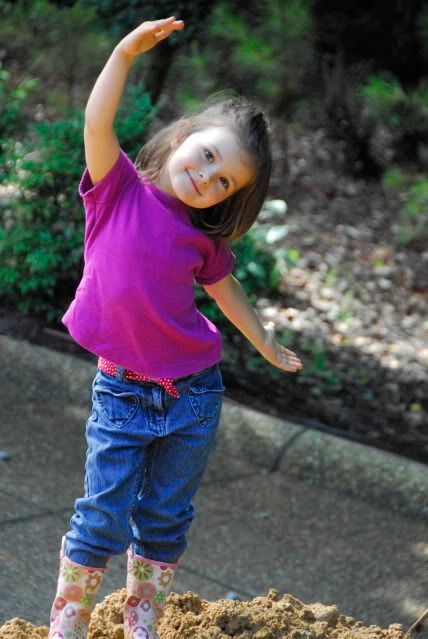 and this one! what on earth has she been watching???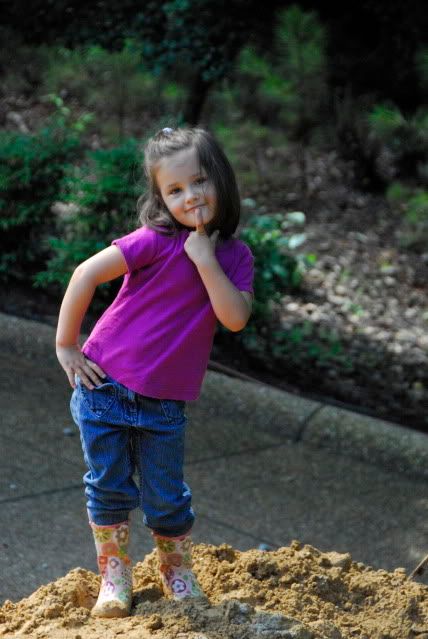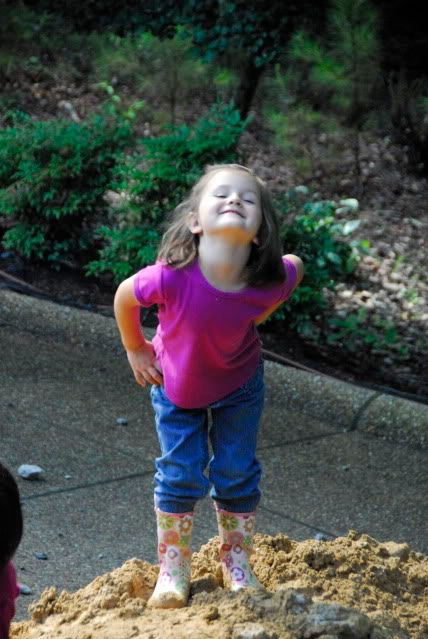 So since she is obviously going to be trouble already...
I don't know. What d'ya think? Are there such things as well balanced child models/actors or do they all turn into Britney Spears?