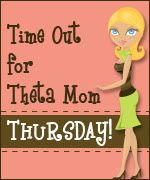 so this is late -
I actually got my "me" time in on Wednesday this week -
I was supposed to be working on SEO stuff for DataXstream (husband's company) but he commandeered my computer something (he'd left his DXS laptop at the office) and so kids to bed, hubby working...
I grabbed a bottle of Pellegrino (my big secret vice) and the latest VOGUE and felt rather oppulent flipping pages of a glossy magazine in bed while sipping snazzy water. mmmmm....
Did you know?
Huge Jackman is in a Broadway show with Daniel Craig? I didn't even know either of them were stage actors. Or that Jackman had a Tony from "The Boys from Oz." seriously.
Every one is SHOWING purple but Vogue says the color for the season is really red.
and the look is 1940's. Hmmm... maybe a vintage apron to throw over my tee-shirt and jeans??? a red one... then I'll have it all covered!
I think that is about all that made it into the part of the brain that recalls and then I fell asleep. :-)