So...
I must make an attempt for this giveaway: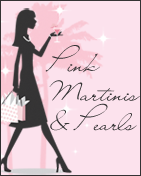 Hello summer!
I'm pairing a great pool-side summer read with the fresh and floral scent of
Coco Mademoiselle
.
To accompany my Pass-Along Give-Away (my previously read book),
"The Gospel According To Coco Chanel"
...
I thought a natural compliment would be one of her memorable fragrances.
I chose the soft and light
Fresh Body Satin Spray
with aloe vera and chamomile extract that spritz' on after a bath or shower and makes your skin feel so refreshed. And the scent of Coco Mademoiselle ~ if you are not familiar with it, to me, it softly announces summer has arrived while whispering
'remember me'
.

good luck!