So... on
Southern Lovely
there was a burlap wreath challenge going on. I wasn't going to go find burlap just now, it is more important to find the laundry room floor, but St. Patrick's Day is coming up and I thought my 7 year old might like to make something. Now if you'll check over
here
, you'll see what looks like a scrap wreath against a red door on Ginger Snap Crafts (awesome name btw) . So while Bitsy was at her dance class this afternoon I went into Hancock Fabrics with Little Hawk and checked out the fat quarters. I also picked up a piece of foam.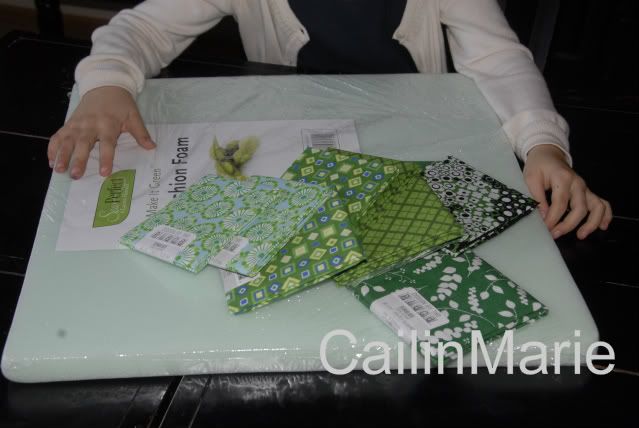 Later I cut the foam out into a circle and then cut up the fat quartes into strips. I demonstrated for the 7 year old how I had envisioned tying the knots to create a green scrap wreath. And then I got out of her way and let her do it.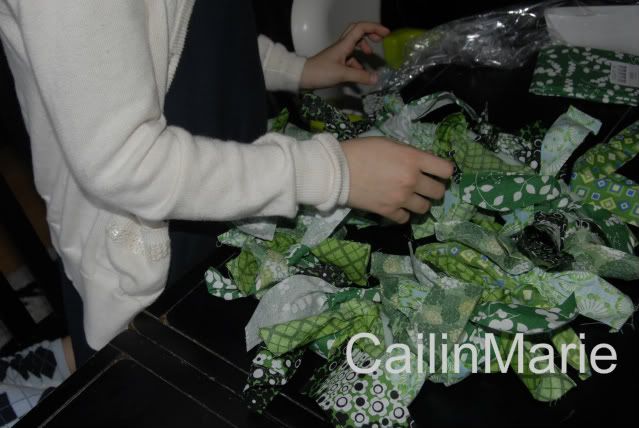 When she was done we placed in on the table as a center piece. Easy Peasy and she is so proud of herself!
So now there is some kind of pinterest challenge going on over there at Southern Lovely and I am too tired to figure it out this minute but I'll get back to it tomorrow and link up...