My husband has been working for a client in Tampa - they are in the middle of a 'go live' which means he is on call around the clock; on Thursday when he travels home, he will have been on call at the client site for 3 weeks straight. So - for spring break I loaded up my kids into my minivan and headed south. Man that is a looong drive!
We drove down on a Monday, and on Tuesday we went to the Zoo. A friend of mine had told me about the Lowry Park Zoo and it had stuck in my head, so I went and Googled it. You can feed the giraffes. That got my attention, I've been to plenty of zoos but I've never fed a giraffe. I have mixed feelings about zoos, I know that there are a good many species nearing extinction that would have been lost completely if not for zoos. And these days zoos seem to really try to keep the animals happy and comfortable. And the Lowry park zoo rehabilitates Manatees on top of that. We were talking to one of the zoo personnel as she fed them- lettuces- and she said they do not interact with the manatees after they've been to the medical clinic. Once they are in the tank they are pretty much left alone to grow strong enough to be released back into their natural habitat. I did think that was pretty cool. And this zoo is in Florida with Orlando only about an hour away, so they have to compete and they do try. There is a kids' area with some water fountains to run in and out of, and goats to pet and brush, and a roller coaster and a carousel and so on.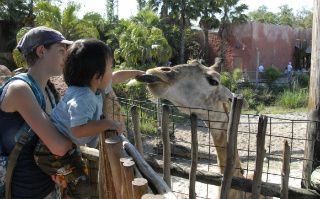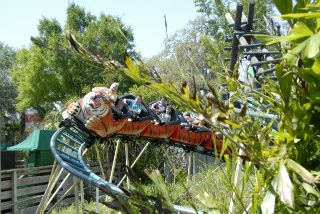 We returned on Thursday that week and MLyons and K brought their sketch pads. I cannot tell you how my artist soul sings to see my two girls sketching animals at the zoo!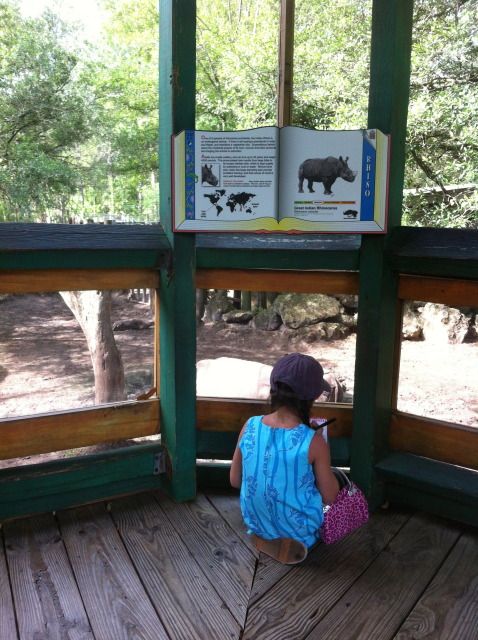 The Bear Sloth was funny, it didn't want to come out of its night time enclosure so we all waited for it and finally it shuffled out looking for all the world like a teenager trying to get up for school. Poor thing!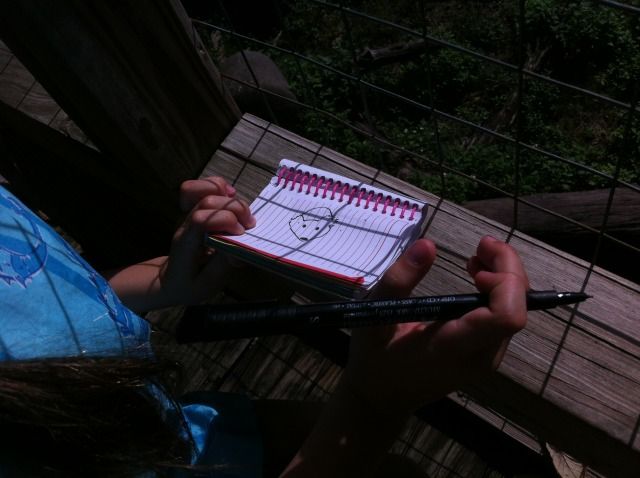 And on Thursday I brought enough cash to pay to ride the camels. Had I payed attention when I was paying entrance fees I would have bought the kids each a wrist band which I believe allows them pony rides and camel rides and giraffe feedings all for one $6.00 fee. I paid $4.00 for the camel ride and $3.00 for the lettuce to feed the Giraffe. {it is Romaine lettuce, really! but how often do you get to feed a giraffe?}
sharing with
Blue Monday