yes - I did just pay $100 for a
dozen cookies, and a bottle of vermont maple syrup, and a signed card from Chelsea Marshall.
I know some of you might think that is dumb or crazy or something only rich people do.
Let me tell you a story.
Once, in the 1970's there was a beautiful woman named Mary. She was 24 years old and lived in a summer house that she rented from her parents on Cape Cod. She lived there with her 4 year old daughter, her 2 1/2 year old son and her not yet 1 year old daughter. Her husband was a pilot in the Air Force and he was doing his "hardship" tour in Korea.
Mary decided that when her husband came home for his 6 month R&R that they were going to go skiing. I don't remember if they went to NH or to VT. To pay for this outlandish trip Mary began to make macrame plant hangings. All fall Mary tied hemp with beads and created her macrame plant hangings. Mary says a lot of people laughed at her at the time. But when her husband made it home, she did indeed have enough money saved up to go skiing.
I was the 4 year old.
That is the first ski trip I remember. (I've associated skiing with family/ family with skiing ever since)
And I learned a valuable lesson that I strive to teach my kids. Nothing is impossible. You can make anything happen with determination. People might shake their heads, and they might laugh, and they might tell you you can't. But you can. I guess this is sort of a late mother's day post. Do what you love, love what you do. Live with passion. My mom has lived one heck of a life- the point is "she lived." With passion. Go mom. Go Chelsea.
Chelsea Marshall is a member of the US Ski team. She has been for 8 years. What many of us don't know, or forget, is that these athletes have to raise the funds required to train and travel and compete. I talked a little about Chelsea last

week

. And you can read a lot about her on her

blog

.
My goodie box just arrived: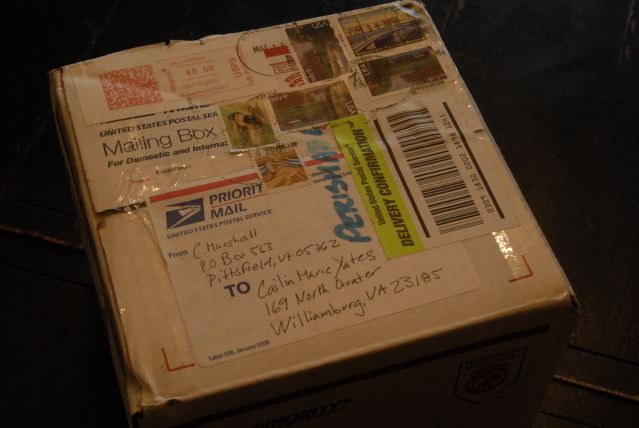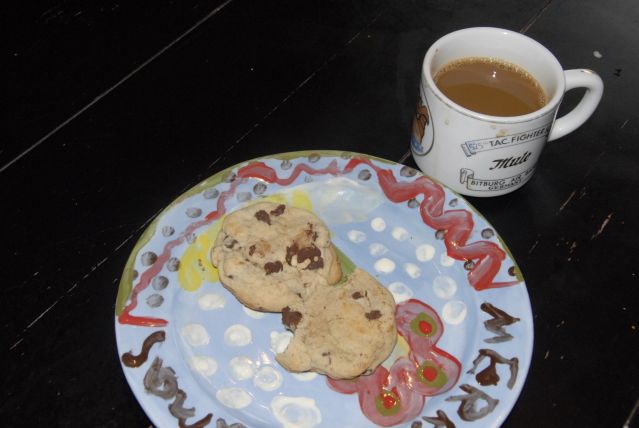 And wow - these are really- REALLY-
good cookies
!
I encourage you to stop over at
Chelsea's Cookies
and cheer Chelsea on. And if you are so inclined, make a donation.