I have no idea why they call this little patch of sand "College Creek." It is off the Colonial Parkway, if you are leaving Williamsburg you head towards Jamestown.
At any rate the boys held soccer practice there on Monday. They are playing in a sand soccer tournament in Va Beach this coming weekend and wanted to get some practice time in on sand as opposed to turf fields. So while the boys played, the dog and I walked down a bit to sketch.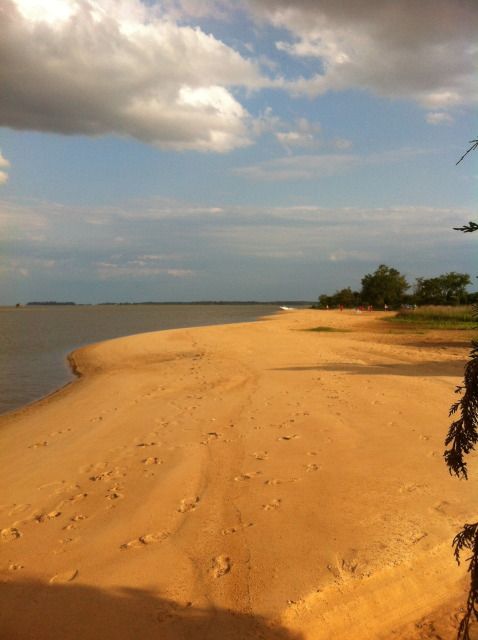 That photo is taken with my iphone, nothing fancy. So you can tell from the lighting and the clouds that there was an interesting, color saturated sort of light happening. At first I tried to sketch with colors, but there was a cloud burst and I moved under a cypress for some protection from the rain drops. Cypress always seem to be swarming with gnats and mosquitos, luckily there weren't any mosquitos but it was till buggy under there- buggy but dryer. And I decided to just use pencil for my second attempt at a sketch. I haven't done many pencil sketches recently because whenever I have a minute to sit down I always pull out the colors, I am easily seduced by color.
so this view is directly across the river. I didn't get too much done - just about 1/2 way through a gentleman came down to fish by the river and he was so quiet that neither myself nor the dog heard him and so of course the dog put up a big fuss and had to be calmed down. Poor man was very apologetic and actually asked if I wanted him to leave! I said no, of course not. Once the dog settled he kept a close eye on the intruder and then started whining each time the man casted- I think the dog wanted to go chase the lur as there would be a big splash. I got a bit more done and then my son came to collect me. "Mom we are done." and "How did I know that you'd be off drawing?" Funny kid. He is sweetly proud that I used to sell artwork.