While we were in Utah we stopped by Antelope Island, in The Great Salt Lake. While we were on Antelope Island, we visited
Fielding Garr Ranch.
It is pretty cool. The ranch has been in Utah almost since the beginning of the Mormon Church in Salt Lake City. There was a log cabin built there in 1848, when we visited the guide said the far side of the house is the original house (I don't know if she meant the original log cabin or if later a house was built.) There is a basement and an ice house. The barn was for raising sheep and shearing sheep and is a museum of farming tools and technology. *And* it is kid friendly in that you can touch everything - so if you have young ones you'll want to pay attention to what they are touching!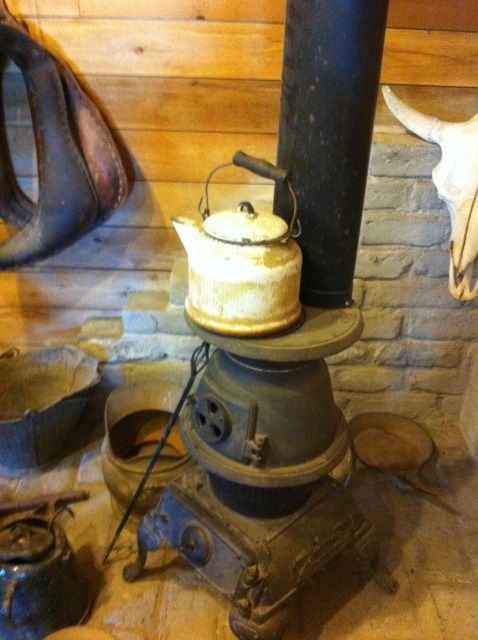 Inside the barn - I love old stoves!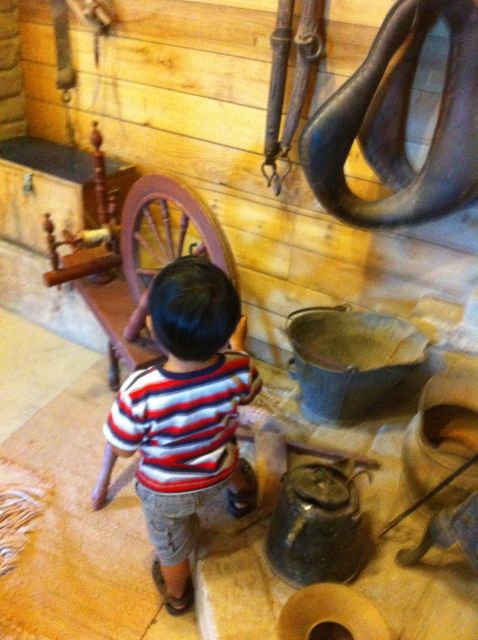 Little Hawk loved the spinning wheel, because it looked like a steering wheel! He kept trying to "drive it" and I was a little worried he was going to break it because he got a little rough...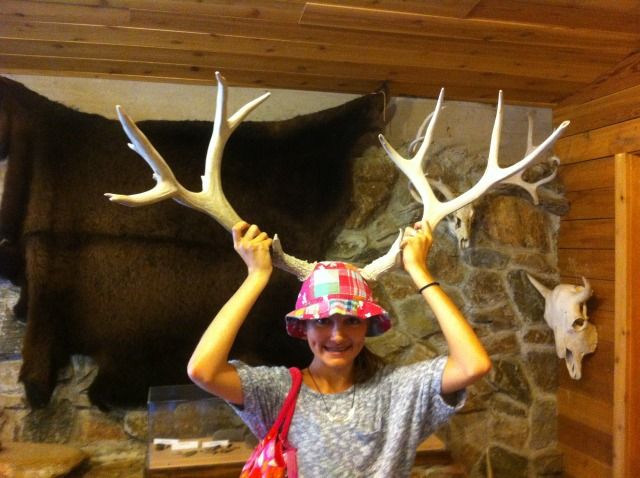 K goofing around! Check out that gorgeous stone work behind her!
The collection included vehicles - Little Hawk was excited to see the tractor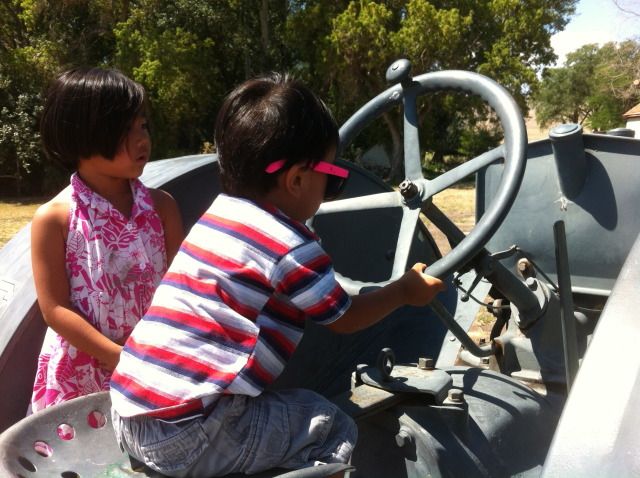 Inside the house: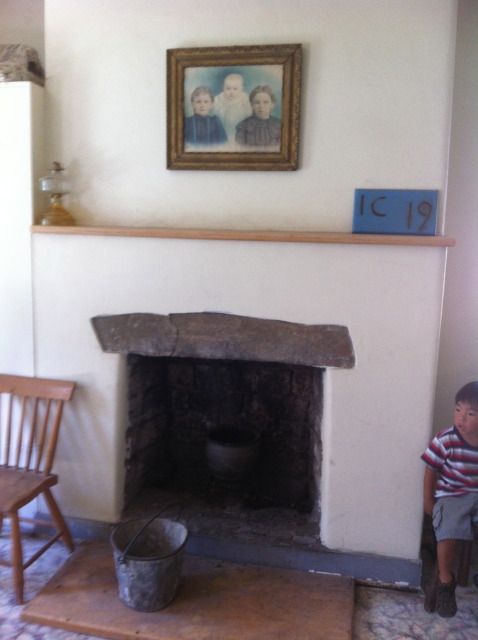 MLyons found a dress on the Master Bed and tried it on! So I took a picture *quick* and then told her to put it back, carefully!
In the Master Bedroom (which I don't have a photo of) there is a beautiful wooden headboard and the bed a straw filled mattress on top of rope. The guide explained that "sleep tight" meant, pull your ropes tight so your mattress won't sag. I didn't know that.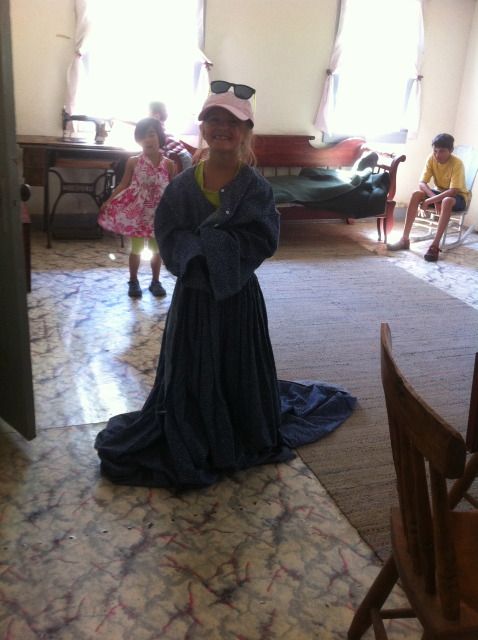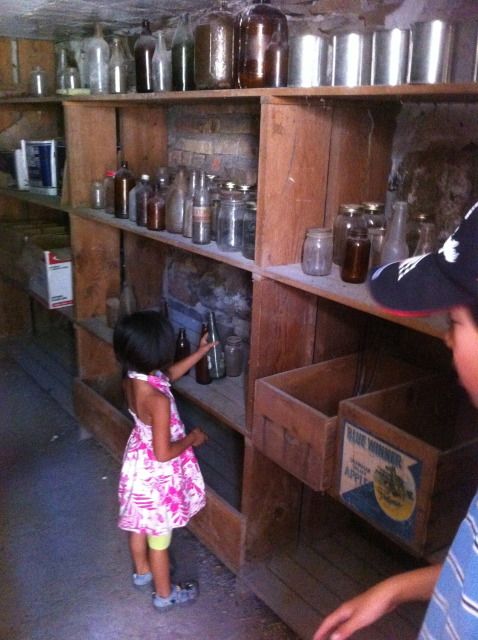 Bitsy, checking out the cellar. and then in the back (you can see just past Bitsy's head)I found this box. It cracked me up, because the ranch was originally owned by the Church of Later Day Saints and is now owned by the state of Utah. Anybody who has ever gone skiing in Utah over Spring Break can tell you, buying liquor in the state isn't as easy as it might be in other parts of the country...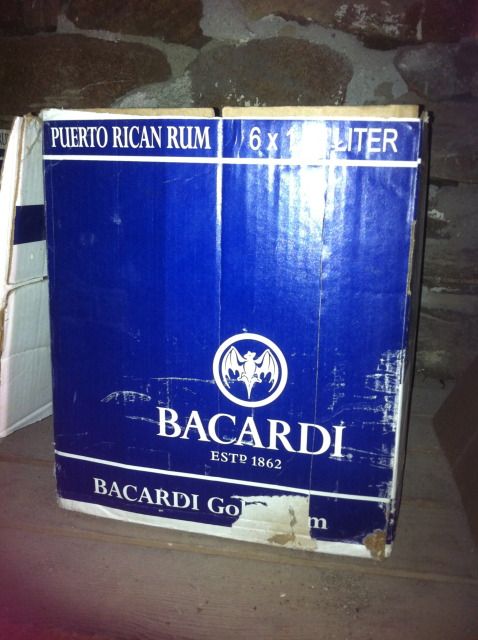 I'd love to know who left this in the cellar!
I'm going to use those touches of pink in the my girls' clothes and link this up to
Pink Saturday