I have spent the last week cleaning out closets and trying to get organized enough to begin redoing the bedrooms. There is a big switch-a-roo planned. Moving Tiger and Little Hawk into one room with Dragon, leaving K in a room by herself, and moving MLyons and Bitsy into a different room... its going to be a lot of work... While at the consignment shop unloading things from the closets last week I saw the cutest little table. I spent some time thinking about where I'll use it, but I ended up just really liking the cozy feel of it. I went back today to buy it. I'll offer it to K for her room first, and then if she doesn't care for it I'll put it in with the other girls.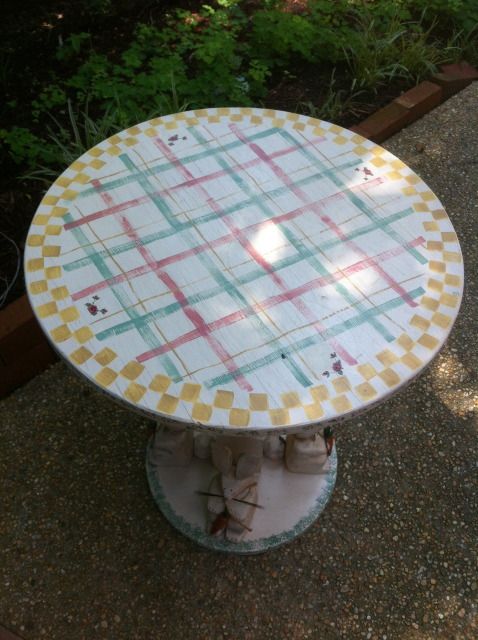 I just love the bunnies...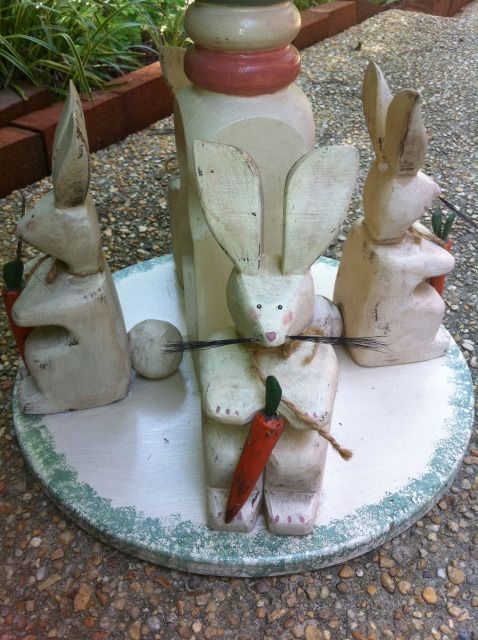 The consignment shop is
"Sugar and Spice"
and the owner does a really good job keeping her shop full of new things, nice things, and it is a pleasant shopping experience.
Plus - she lets you keep your account kind of open. Some consignment shops insist that you pick up your check on a certain date. Sugar and Spice just keeps it in the system and either prints a check when you come in and ask for it - or lets you buy against your account. I had $40 in my account, so I spent it on the table :-)
I am going to link this up to
Beverly's Pink Saturday.