Today I decided I needed to get Bitsy and Little Hawk out of the house for a while. Being the youngest they sometimes find themselves "getting shuffled" around all the busy-ness of the big kids.
It turns out that 3 of the kids had plans with various parties so it was myself, Dragon, Bitsy, Little Hawk and the dog. We decided to see if we could find a quiet spot along the Colonial Parkway - sometimes you can, sometimes everybody is out fishing. And with a big ol' labrador a quiet spot is helpful. Kahn Sol (that's the dog) is a sweetie but he is big, and he wants to play in the water, and not everybody is comfortable being around him... so I try to be considerate.
One of the fun things about living here is that every where we go seems to have an historical marker: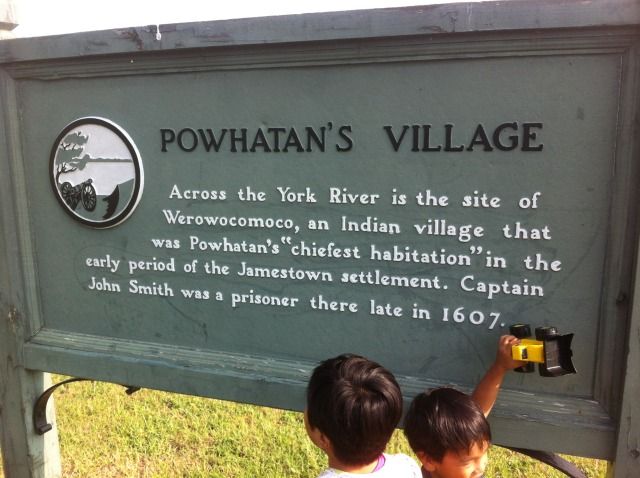 This area is called "Indian Field Creek"
playing by the York River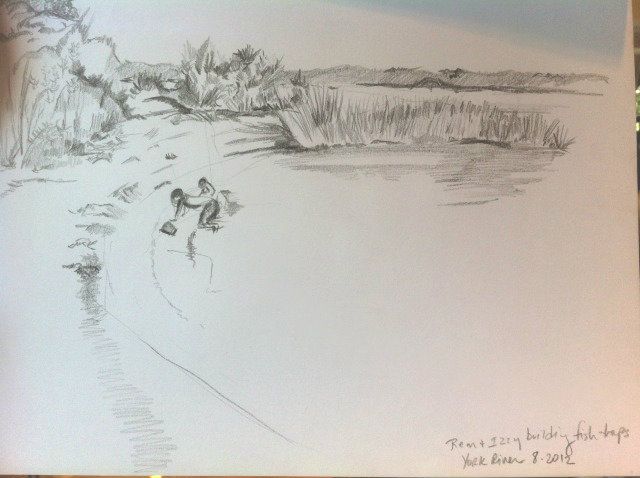 I brought a sketch pad & pencils