M-Lyons cut her hair last week. Her hair had been almost waist length but recently she's been talking about getting it cut, and I made her wait two weeks to be sure she was ready, and she was. She asked me to send the rest to
"Locks for Love."
According to Locks for Love's website, they estimate that 80% of their donations come from children who wish to help other children.
We spent the weekend back out in the yard. Do you see grass out there? Yes! There is grass! The sod was finished on Saturday. WooHoo!
I bought flowers to change out the tired old window pots- but we didn't get to it before it rained. But look past that pathetic pot and check out that yard!
in May it looked like this: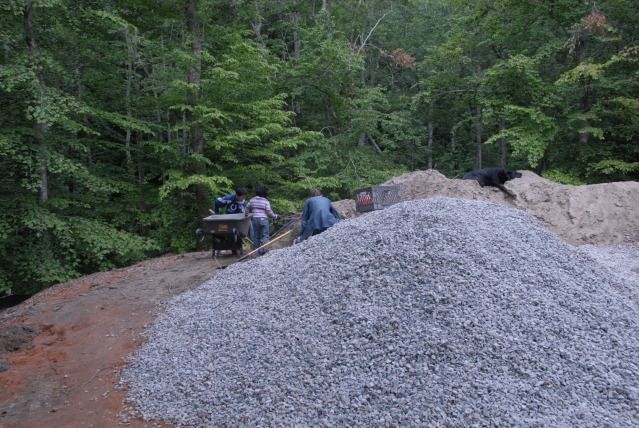 On Sunday I spent a ridiculous amount of time convincing my husband to drive up to Mount Vernon, because we have a friend in town who expressed interest. But the husband didn't want to spend that much time in the car, and then our guest opted for Busch Gardens which got the kids all excited. Until we looked at the weather radar - rain all day. So we went to the movie theater and saw "Brave" instead.
Hope you all had a great weekend!
I'm linking up to
Sally's Blue Monday -