just to keep my life interesting (hah!) I'm pulling apart kids' bedrooms and reorganizing. A few years ago MLyons (then about 5 years old) convinced her dad to paint her room "Sleeping Beauty Pink." He did.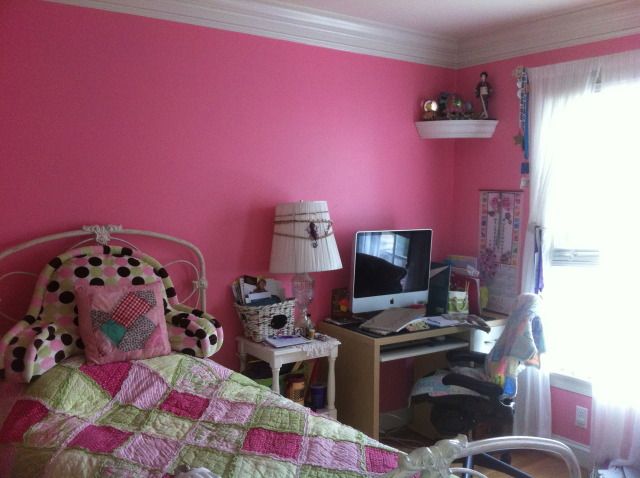 At the time MLyons shared the room with Bitsy who is 2 1/2 years younger. Then we added Little Hawk to the mix and moved things all around and the bright pink room became MLyons and K's to share.
Now, we are rearranging again, and the room will be K's and K's alone.
K is 14, a freshman in High School and she has made it clear: She isn't into bright pink.
She said she wanted a cozy, cottage style room so I imagined a softer pink and lots of white or cream. I thought I could just rag roll over the pink, several layers, and that would be that. Then she said she liked quilts, scrap quilts and I decided she should make herself a coverlet. So I took her to the fabric store for some fat quarters. She picked out the following:
These are fabulous! but they are not going to look good in a pink room... and so, we are working on a complete make-over.
I am linking up to Beverly's
Pink Saturday
and I'm linking up to Sally's
Blue Monday
Sally has the coolest dolphins this week. go see!