(before photos are the previous
post
)
so... I got started. Here is a peak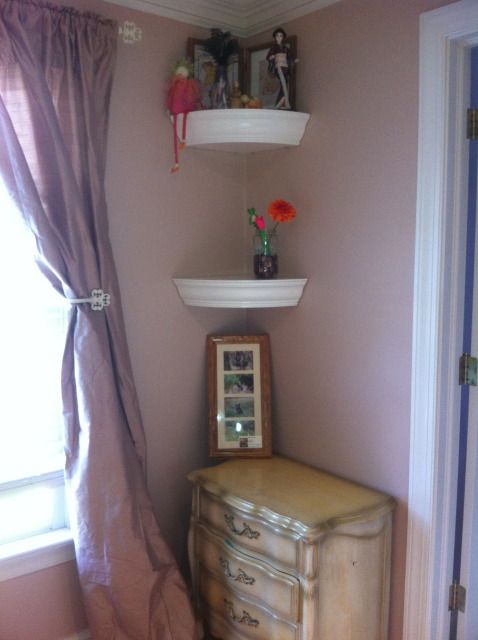 again, I'm taking photos with my phone because my camera is out of commission just now (very inconvenient) and here I'm having difficulty because of the window... I actually took several pictures but they are all very dark.
In any event, the room is no longer pink- it is "Likeable Sand" by Sherwin Williams (SW 6058) and I LOVE it!
But I have to tell you:
My husband *hates it* when I paint. I haven't painted in years. But with the never ending yard project going on, and school starting in 3 weeks and us on vacation again in 2 weeks, when is this going to happen? And he said, over and over again, "I will not paint that room again" after he painted it pink. So I went ahead. I got it started on Wednesday, and had it almost finished Friday (needed to touch up an area) but I told him Friday seeing as the weekend was coming up I didn't want him to walk in and get a nasty shock.
Oh my.
You would have thought I'd wrecked the car.
The carrying on. and on. and on.
So a man's coming on Thursday to "fix it" ! really. And I've been given a list of suggested yard projects to keep me out of trouble.