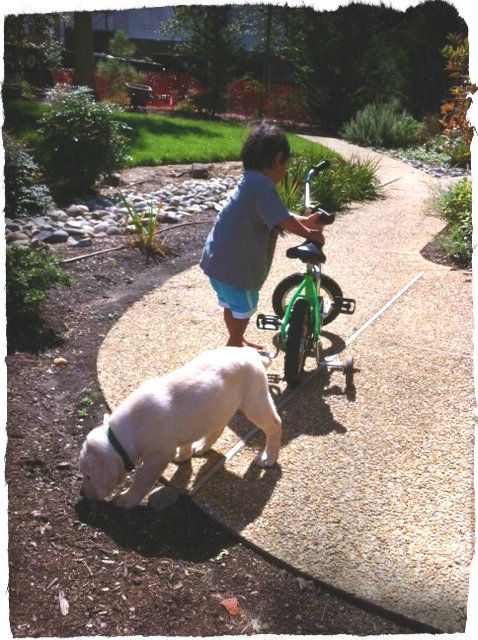 yesterday I drove to West Chester PA to fetch "Molly" this darling yellow lab puppy. She is a gift for a friend of mine who recently left Air Force life for civilian life. He always loved my Malachi who we called Mali, and when I offered to train a puppy for him he didn't hesitate. I tracked down Mali's blood line to Toynton Labs. Mali's dad Jake was featured in the book:
Jake
a Labrador Puppy at work and play and it is dedicated to Grace Morris of
Toynton Labs
.
Unfortunately, yesterday there was a Redskins Game and a Nationals Game so that extended my drive a little... and then coming home there was a Ravens game to get around... but worse was the construction on 95S and so Molly and I arrived at 12:30 at night. Whew! I had a long day driving back and forth to PA but Molly's was longer. On Saturday she drove from Michigan to Pittsburgh. Sunday morning she drove from Pittsburg to West Chester, and then from West Chester to here in the afternoon.
Today we are taking it easy and every time I sit down Molly sits on my feet, which I find completely endearing!
Linking to
Sally's Blue Monday
Sally, I hope you can find a little blue in the young lads shorts there!
And I'm linking to
A Southern Day Dreamer's Outdoor Wednesday