I was driving back from the Marina last week and passed this lovely fall landscaping, so I pulled over for a better look.
neighborhood fall decorating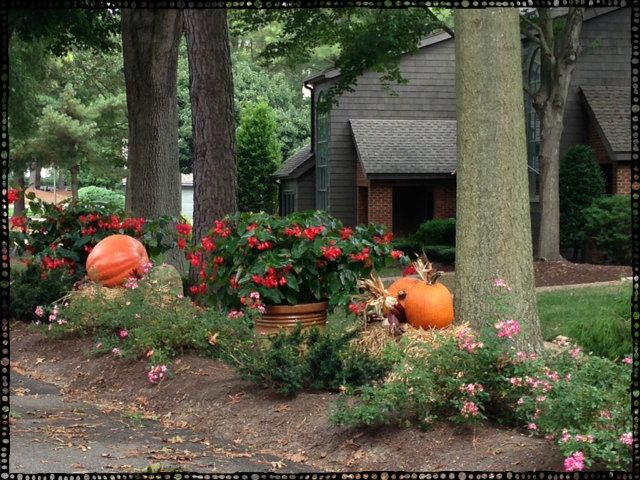 I really loved these flowers, the pots, the hay bales, and the pumpkins
They did such a nice job tucking those pumpkins into their landscaping!
A day or two later Little Hawk and I went to Home Depot and came home with some fall plants and some pumpkins and hay bales: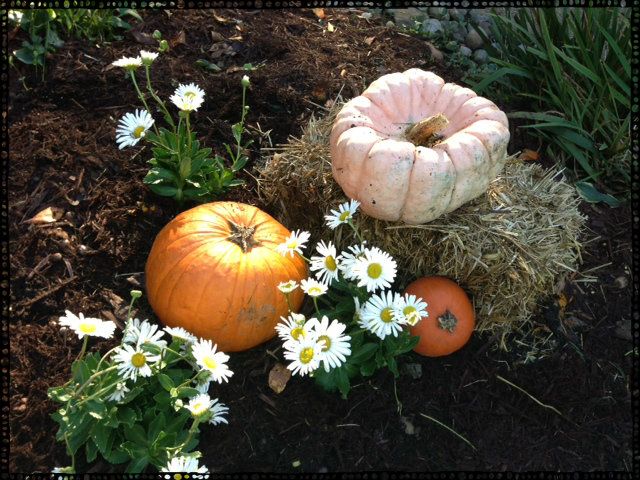 that "fairy tale pumpkin" is almost pink!
I spent just a little bit of time outside today. It was lovely out and so good for me to dig in the dirt a bit!
there is something fascinating about white pumpkins
They are calling for a steady drop in temperature tonight to a low in the 40s, so I thought I had better get the plants into the ground.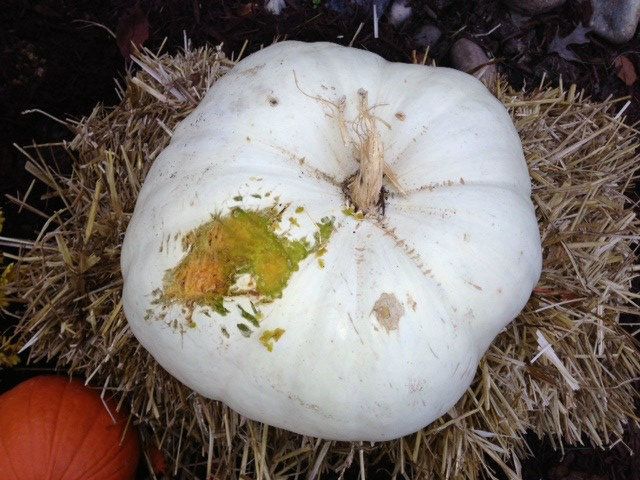 Molly got a hold of this one!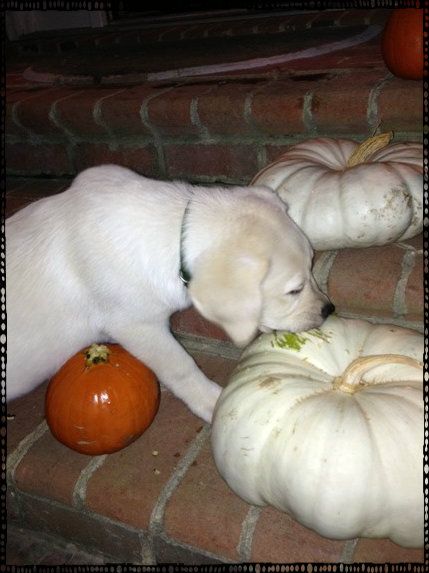 Molly chewing up the pumpkins!
I am linking up with
Beverly's Pink Saturday
. This week we are celebrating Fall and sharing pumpkins however you'll also find lots of fun pinks too.