On Tuesday, in between Monday and Little Hawk's hospital visit and Wednesday and breaking her arm, MLyons worked a quick project in after ballet.
Her sister has been working on a quilt and MLyons wanted to do a "sewing project." I took her to the store a week ago to pick out some fat quarters but while I was there I noticed the fleece was on a really good sale (actually all of Hancock Fabrics seems to be on a really good sale right now) and I picked some up.
cutting it in 1/2 to make 2 blankets
adding fringe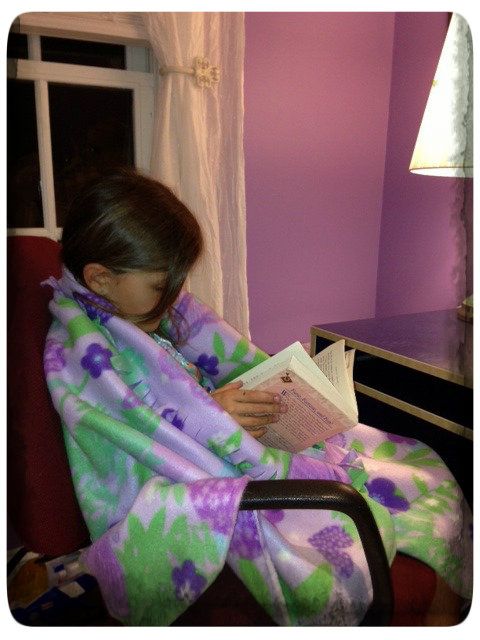 voila! reading blanket!
It really bothers me when we make crafts just to be busy but they end up getting thrown out, so when I can think of something to do that will get used I get really excited. MLyons is 7 and I supervised her using the sewing scissors but this is something she can do on her own.