probably the most chaotic of our Halloween's but fun anyway!
We are lucky to live on a long street with three cul-de-sacs. As there are several families with kids, our neighbors stay home and hand out sugar, lots of sugar. Lots of other families in the neighborhood come to our street for trick-or-treating. The kids run around in the dark and the mommies hang out in the middle of the street with grown up beverages and chit-chat. I love it!
This year we sent a Mummy, a Duck Hunter, a Flower Garden, two Fairies, and Buzz Lightyear into the fray.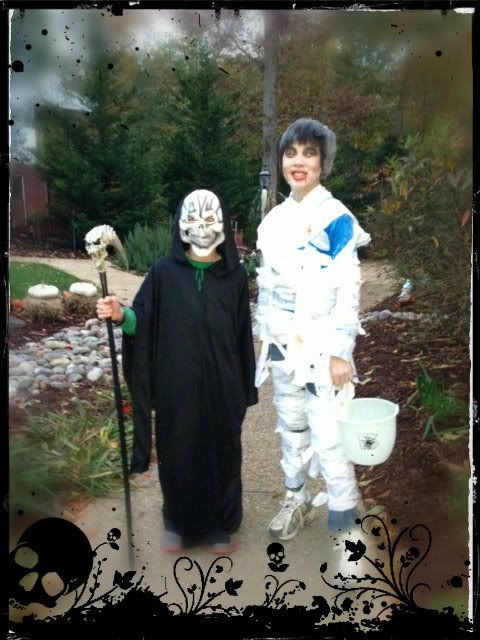 Dragon (the Mummy) and his friend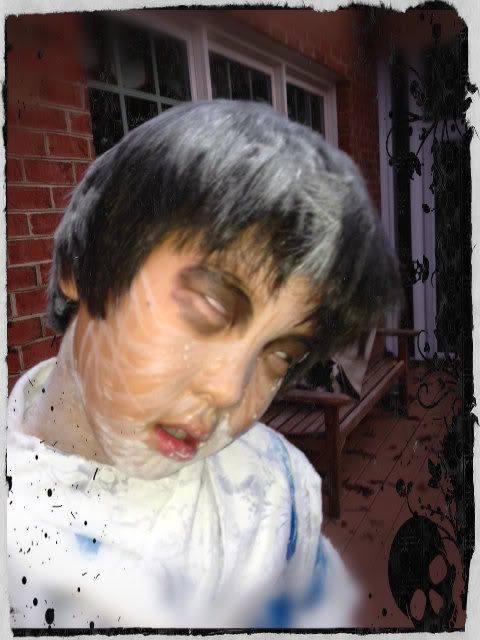 Getting into character
Tiger "Duck Hunting" and Molly
treat bucket & "dead bird" (dog toy) hanging off his
Colonial Williamsburg musket
K "Flower Garden" walked the two fairies around
Buzz Lightyear!
Little Hawk was a bit confused as we waived the others off, and then I pulled Buzz out of the basement closet (Tiger wore it 9 or 10 years ago!) and Little Hawk was so excited. We put it on and went out into the street and our neighbor dropped candy in his bag! Whoa! You get candy for this? Hooray! Best day ever.