Last weekend MLyons was invited to her ballet friend's birthday party. The Birthday Girl had requested a ballet themed party. So pretty! The Birthday Girl's Momma had found lovely pink ballerina bags at TJMaxx over the summer, and filled up the entry with pink balloons and streamers, and covered the table in pink roses and pink candies, and there were ballerina's in the home made cupcakes, and to top it all off, the Birthday Girl's Grandmother sewed each guest a pink tutu! Can you believe it? Such a pretty party!
bother, I've cropped and rotated on photobucket and what I'm seeing doesn't show any of that, sorry for side ways photos!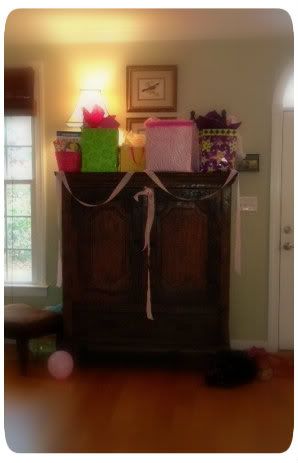 pretty packages in the entry
pink ballet cupcakes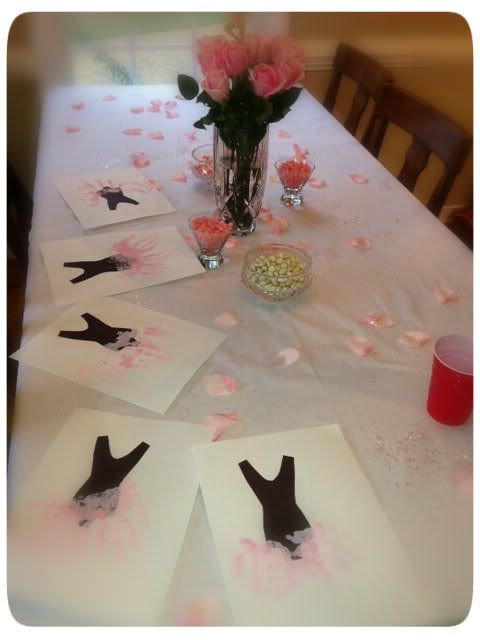 pink tutu art, found via pinterest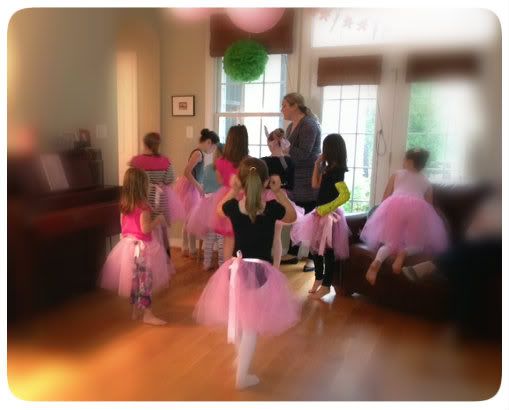 Pretty Pinks gathering at the pink masks table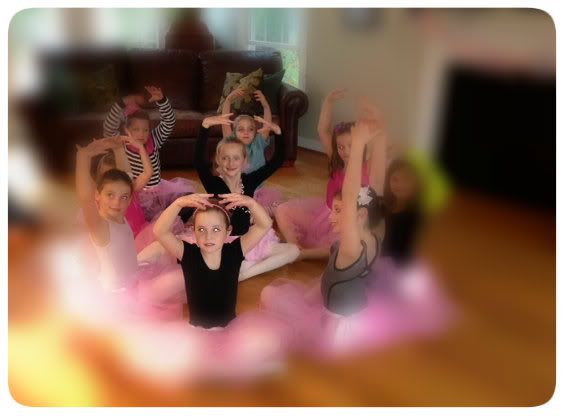 Pretty Pinks in a circle around the Birthday Girl
Pretty Pinks opening presents
The Birthday Girl showing off her Guinea Pig
it's wearing a pink tutu too!
Here is MLyon's making her pink tutu art: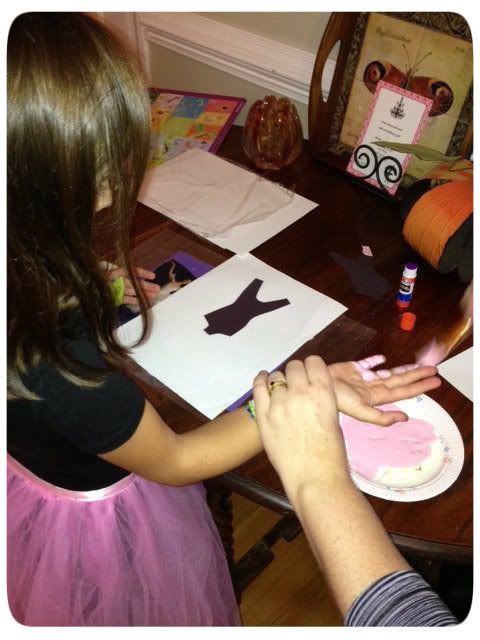 sharing with
Pink Saturday