Last weekend we were bracing for a big storm. It skipped over us. The Virginia shoreline has some damage, the roads were flooded, there were pictures on Facebook of bridges I am glad not to have to drive on... and of course it pounded the North East.
But for us, it was 2 1/2 days of rain and wind, and it was kind of fun. And we are very grateful to be able to say that.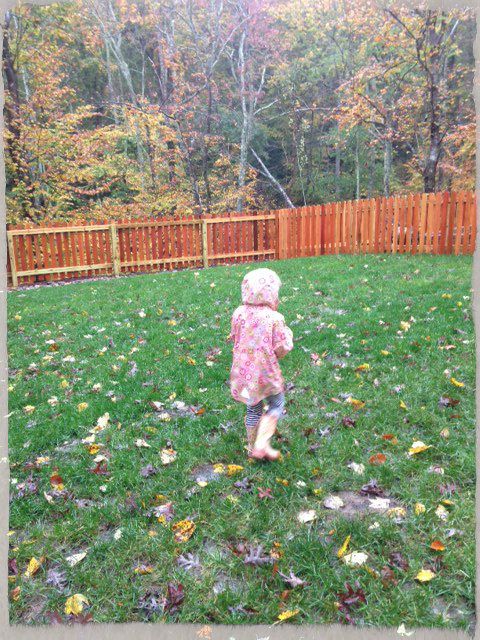 We went out to see how our yard was holding up, behind that fence is a steep drop off and in previous years we've fought erosion. Luckily all the work we did last spring and summer is paying off. Aren't the trees pretty?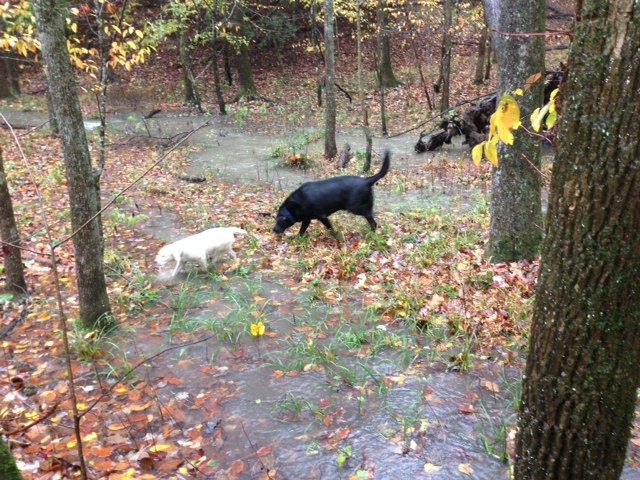 On the other side of that fence is this low swampy area. This is it flooding after a full day of steady rain. Steady but not torrential, in no way am I complaining. Molly and Kahn Sol had fun exploring. The littles and I stayed on high ground, didn't want to get stuck in the muck! My older three went out to for a bit but I don't have pictures of those knuckleheads.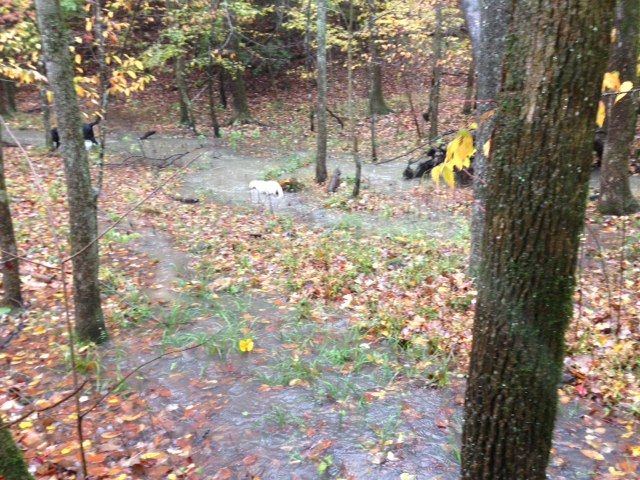 Getting too deep for Molly!
Molly coming back to us, but she has her eye on Kahn Sol who is enjoying the water.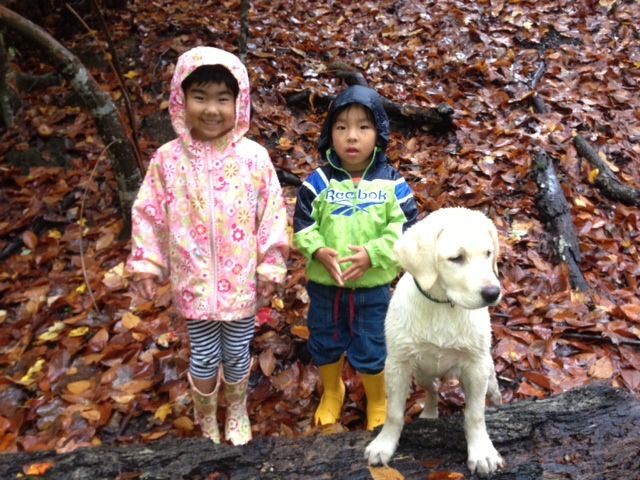 I love this picture! Bitsy, Little Hawk, and Molly, out in the rain.