Thalia (the dog) and I went for a walk this week near Bassett Hall in Colonial Williamsburg. I've never been there before.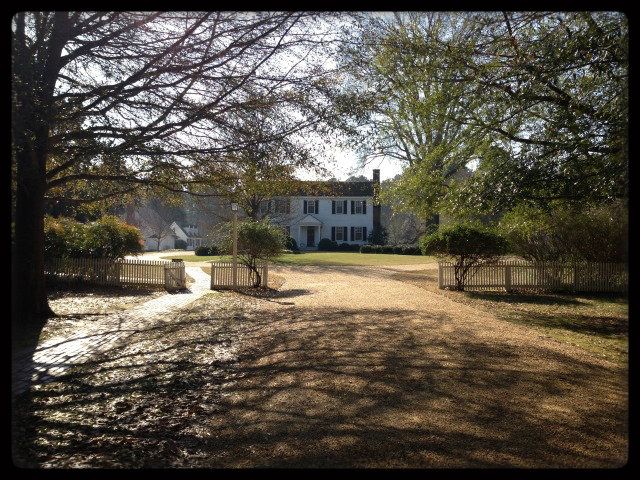 Bassett Hall, Williamsburg
from the garden
sun on magnolia
watching the horses
A simple two-story 18th-century white frame farmhouse nestled on 585 acres of lawn, garden, and woodlands,
Bassett Hall
once was the Williamsburg home of John D. Rockefeller Jr. and his wife Abby Aldrich Rockefeller.
Built between 1753 and 1766 by Philip Johnson
Purchased by Burwell Bassett around 1800
Union cavalryman George Armstrong Custer guest in home during the Civil War
Property acquired for Colonial Williamsburg in 1927
Became Rockefeller home in 1936
Opened to the public in 1980
Two-year restoration began in 2000
Reopened to public in December 2002