ok - Orvis hasn't used it, but don't you think this makes a nice cover? And KahnSol is sporting his Orvis collar with his name and phone number on it!
I took this shot for Molly's dad. I wanted to give him some idea how big she was and he knows the big black dog so it would give him scale. This is after swimming in the York River last weekend.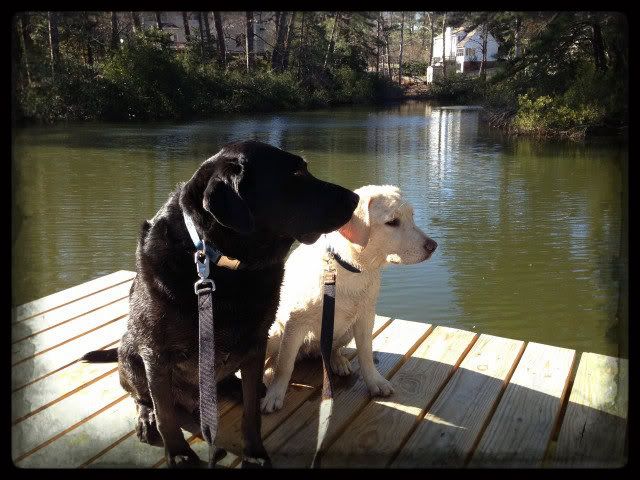 Yesterday Molly went into the Veterinarian for her spay surgery. I was a little worried last night when she didn't want her dinner, but she ate beautifully this morning. I did forget that the recovery for surgery is supposed to be 14 days. I haven't had a female dog before, so I didn't really think about. It is a full hysterectomy! Poor baby!