As part of the 5th grade science curriculum in our school, the students are asked to create an edible model of a cell. The school uses the
Wayne's World illustration
copyrighted to W.P. Armstrong. Dragon chose an animal cell...
It was interesting to watch this project develop for a few reasons. One Dragon's personality is to just slap something together and call it a day. Two he doesn't have a wide knowledge of candy...
So his initial list looked something like:
cake
icing
chocolate chips
hershey's kiss
it just so happens that we have a friend who was at the house who saw the assignment and his list of materials. She used to be a biology teacher. She asked him if she could talk about this assignment with him.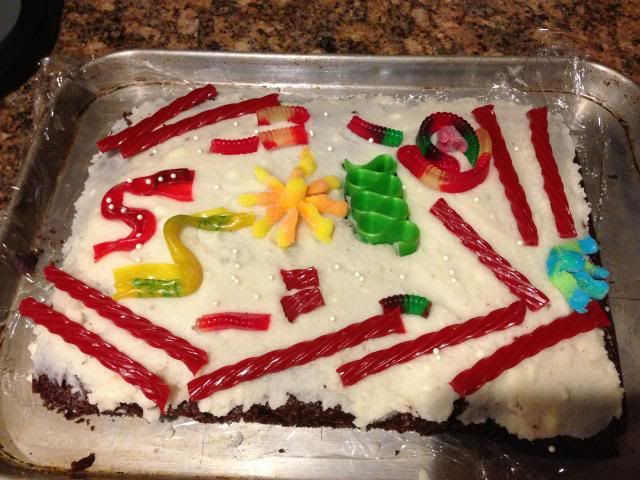 Her enthusiasm got him to really think it through.
so the shopping list became:
cake
icing
ribbon candy
sprinkles
licorice
gummy worms
fruit rollups
gummy egg
he added some white chocolate chips, you can see in the first picture, labeled 'golgi vesicles"
I substituted gummy octopus for gummy egg, and that was his nucleus and he used 1/2 of one for his pinocytotic vesicle.