Dragon turned 11 on Monday - but we've bowed our heads to the work week and started squeezing birthday celebrations into our weekends... Saturday Dragon went to my mother's for an overnight and to go birthday shopping with her. Sunday they came over for the traditional waffle breakfast, Tim makes a banana based vegan waffle which with the new waffle iron comes out fabulous. I think anything would be fabulous with that new waffle iron he bought, it is spiffy!
birthday breakfast!
I love Little Hawk's face back in the left corner of the table. What is he hollering about?
After breakfast we had a little bit of time and Dragon took his new Legos and books and tucked himself away upstairs. He went to watch "Jack the Giant Slayer" at the movies with two of his friends, Cameron and Matt, and his dad, and Tiger and MLyons. And then it was off to dinner at Second St. Bistro with Tim's parents.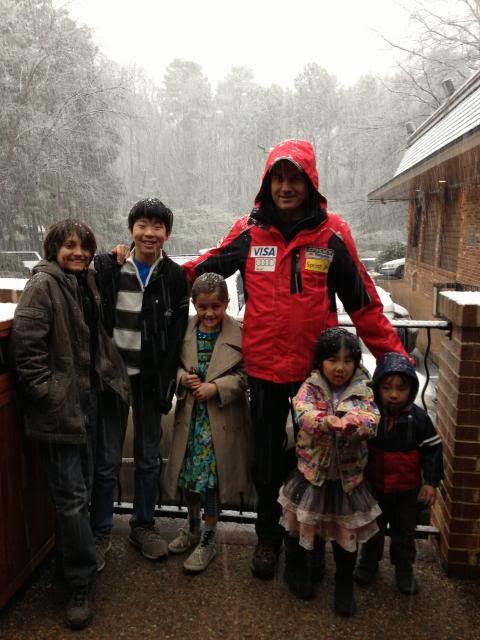 Snow outside Second St.
Outside Second Street Bistro. We don't visit restaurants too often with Tim's strict Vegan diet - but there is a special surprise here...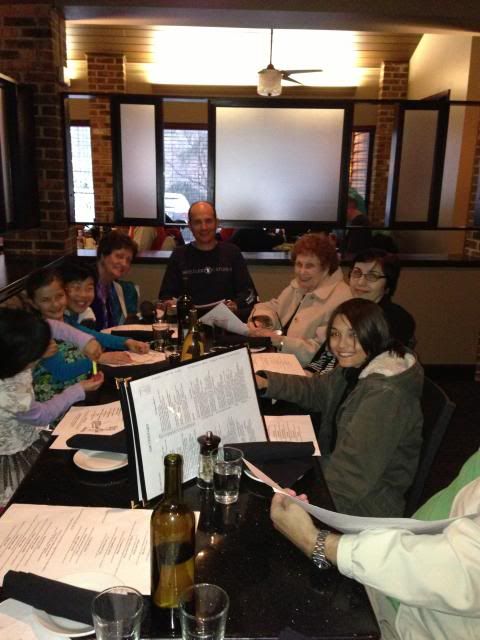 Family gathered 'round
Rusi trying to eat a very large Hamburger! Hah!
Chris Long is the Executive Chef at Second St. He is also an active dad with Co-Op preschool. We wanted to give Dragon some lessons in the kitchen and the closest we could find were up in Richmond on Tuesday nights. There is no way... but Chef Long agreed to give Dragon 3 lessons, one a month, and that was Dragon's big present for his birthday this year. We have yet to work out the details... but we will. Dragon is *so* excited!
While we were inside eating it kept snowing... MLyons got too hot and we went outside for a minute.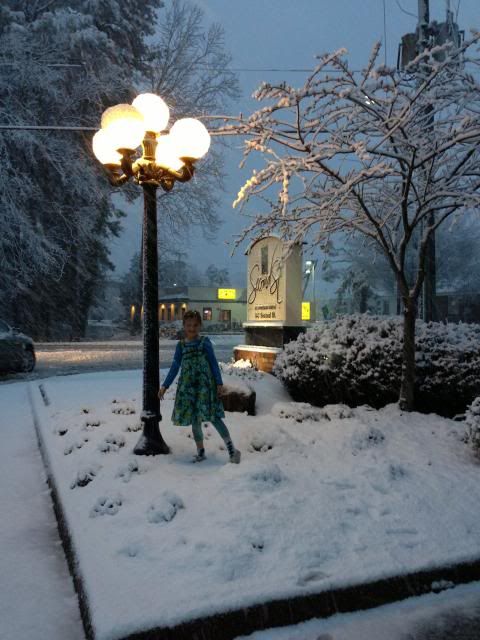 M in Narnia!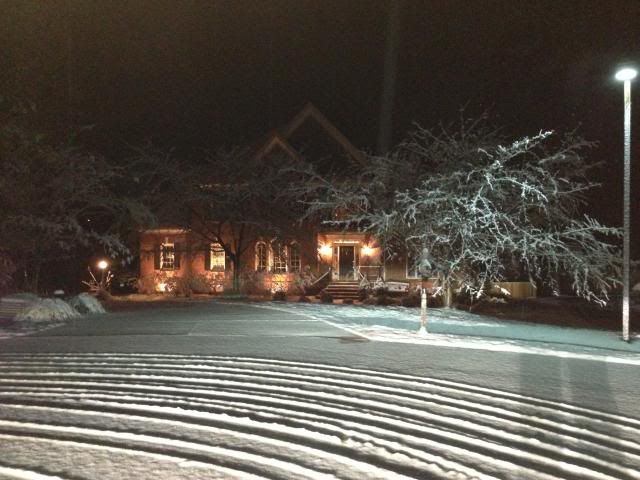 my home in snow