Last week I posted my blog to FB and from there Rusi showed the photos of Grandma French's furniture in my ski house - to her - and she was delighted. So I'm adding some more;
Grandma's dishes were in the Williamsburg house - when I met her grandson he was living in the house (and it was top to bottom pink btw- pink rugs, floral patterned couches & love seat, pink vertical blinds) and these were the dishes in that house. Well after we married we bought that house and lived in it until our 4th child was born and then we moved out in search of more bedrooms.
So these dishes are nostalgic not only for Tim but for me too. These are Grandma's Japanese Stoneware pieces. The back says "Hearthside, Garden Festival, Prairie Flowers"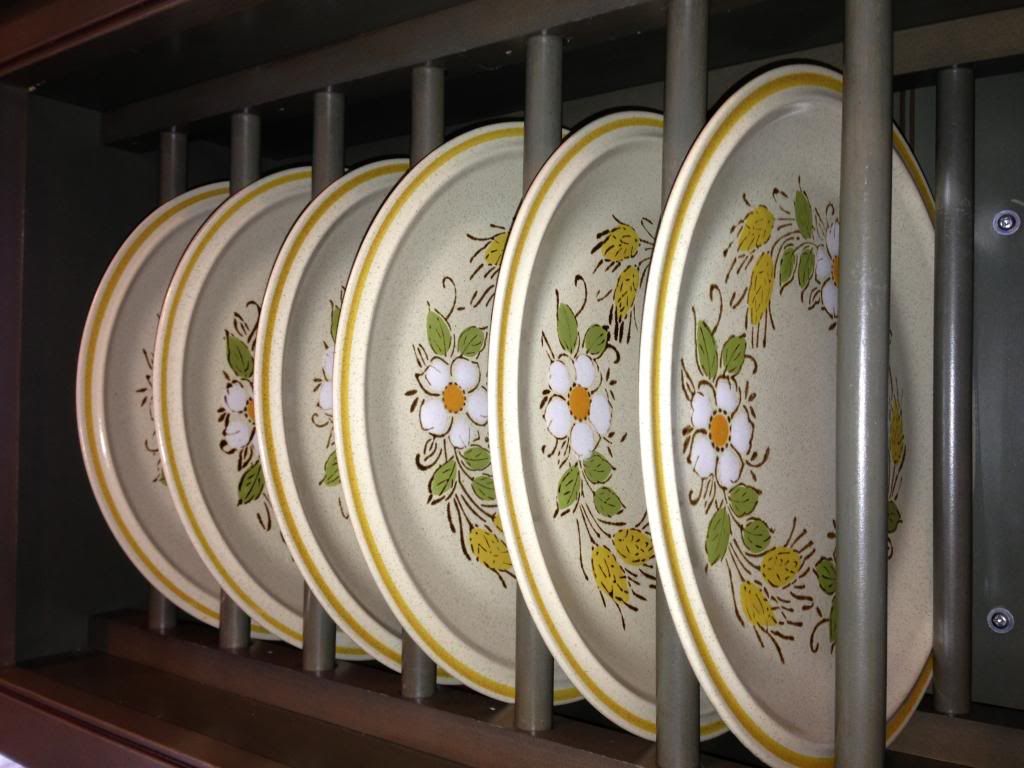 Grandma's Japanese stone ware
He just needs HP sauce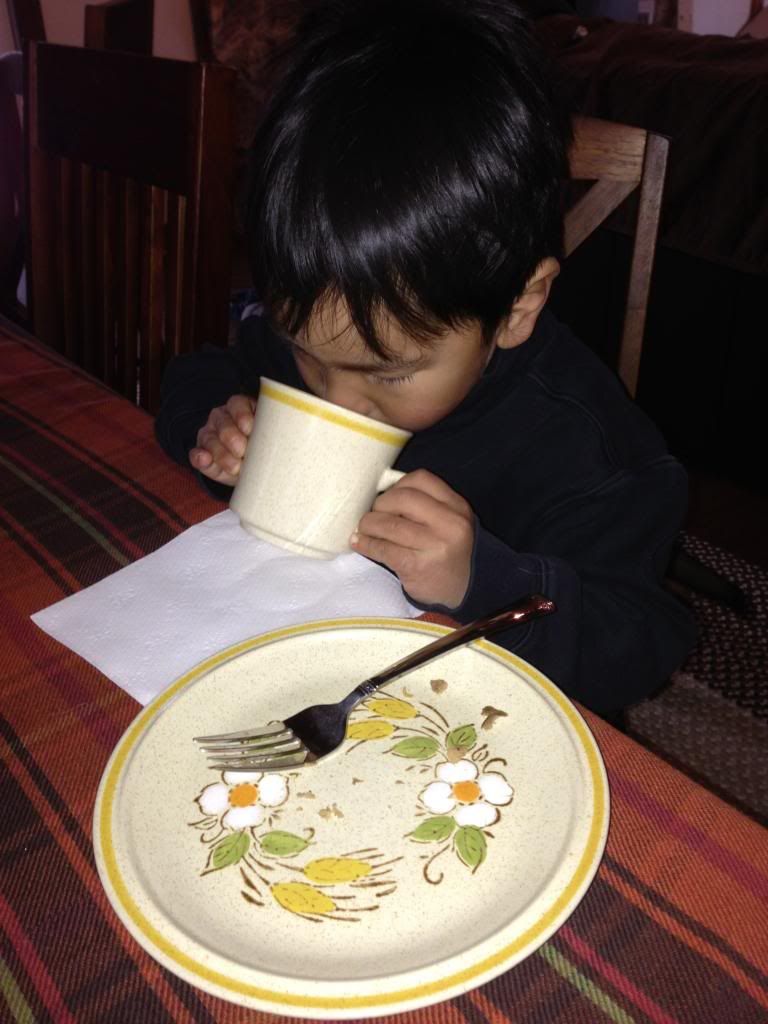 yum!