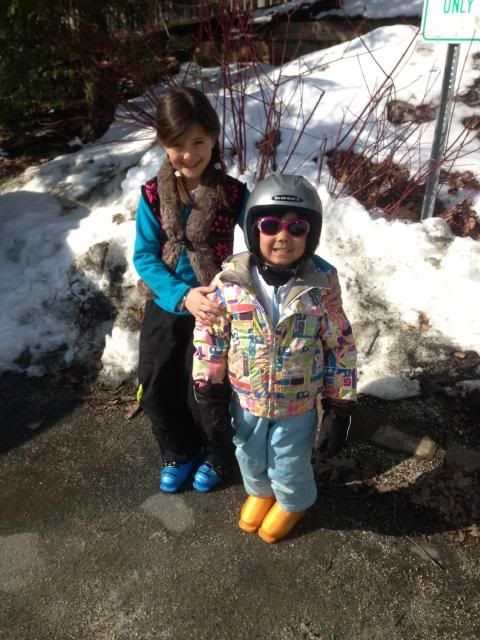 Stylin Ski Bunnies
Last week the kids had spring break from school.
Wow.
We packed a lot into last week...
two days of skiing at Wintergreen Resort (unbelievable, April skiing in Wintergreen Virginia!) two days of skiing at Snowshoe Resort in West Virginia, two days of hiking with the dogs, Little Hawk had his first day on skis...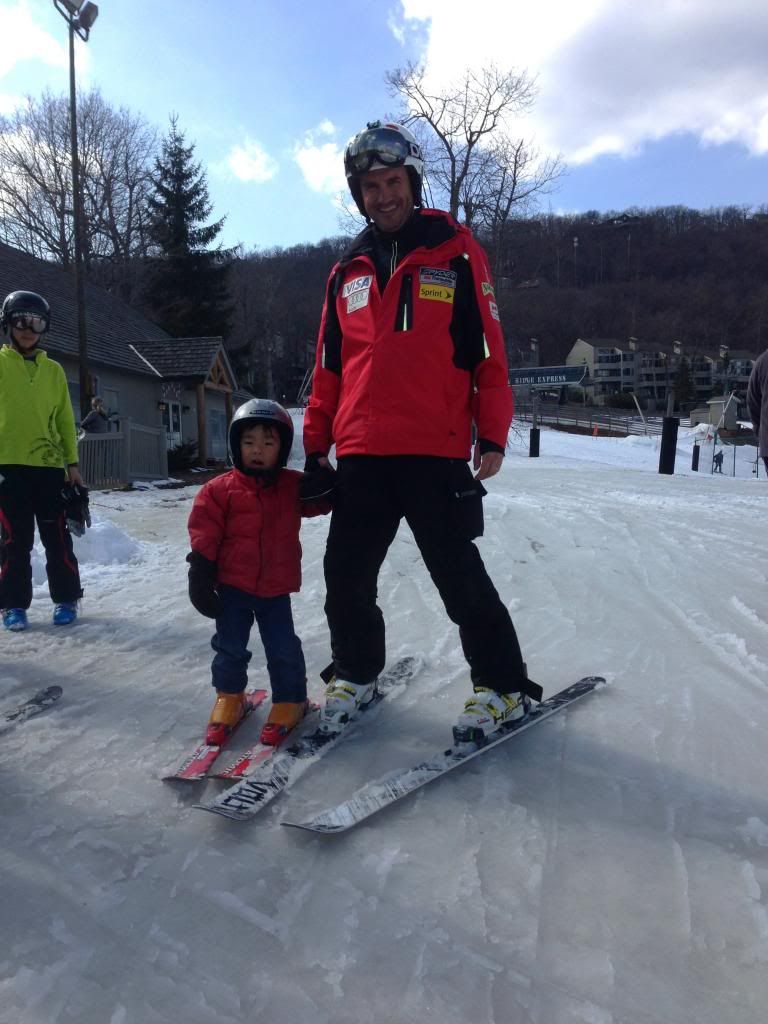 Little Hawk and Tim (little dark)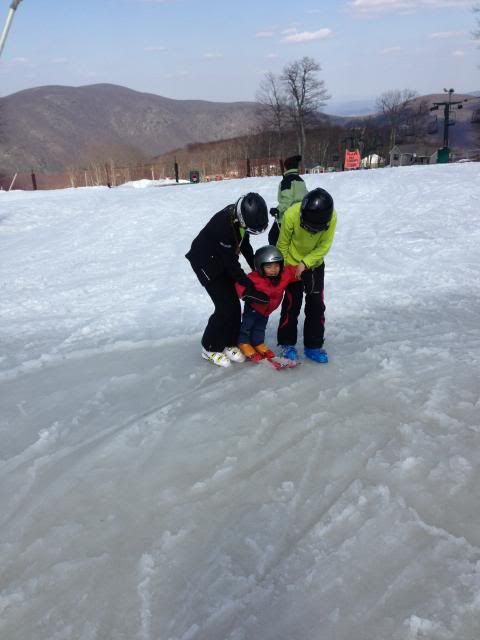 big brother & big sister pulling him back up hill!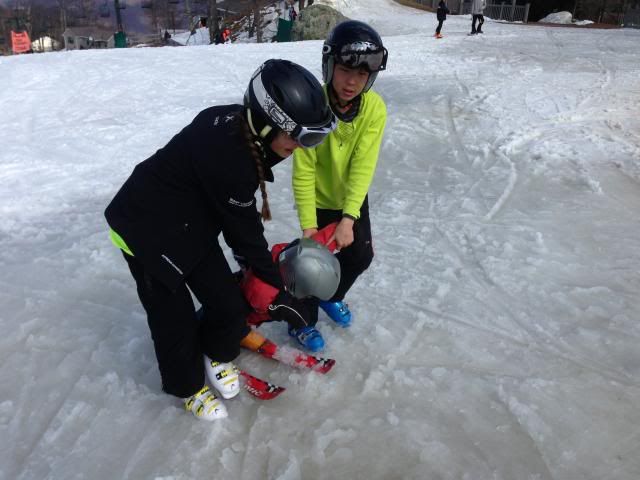 he's giggling