Last weekend we were in Wintergreen, Virginia for the holiday weekend. Our ski buddies gather there for holiday weekends, and there was a mountain bike race (we did not participate) and a small art fair, and music, and food on the grill...
My husband and I drove separately and when they arrived I received a happy text from my 15 year old "there are wildflowers everywhere!"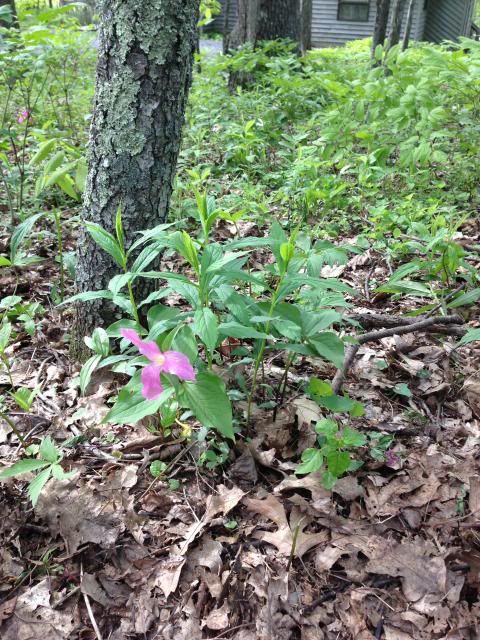 just out the front door
Those shots are on our little bit of property, just out the front door. By the time I arrived at the house the girls had collected little posies and decorated the house with them. There were flowers in Grandma French's cups placed in the bathrooms. There were flowers in drinking glasses in the kitchen and on the big table. There were flowers in a wine glass on "the grown ups" table.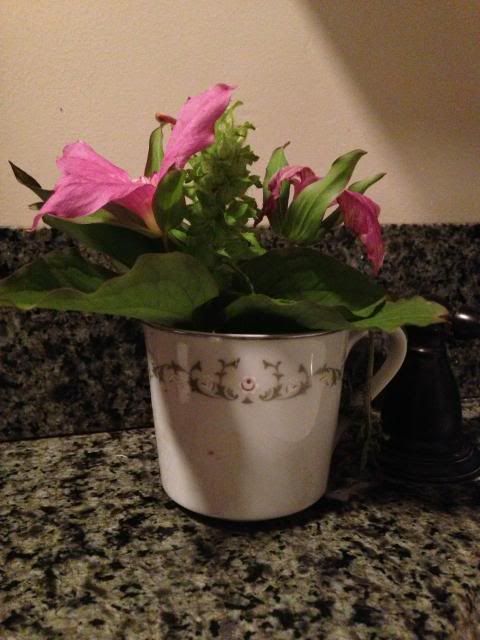 posy in the main bathroom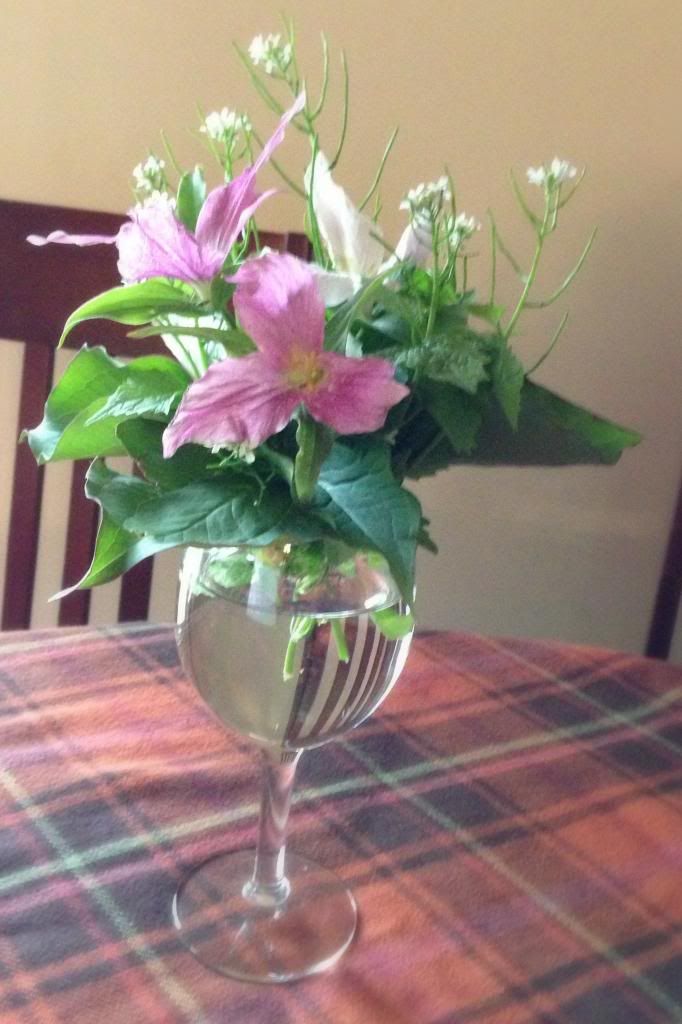 another "arrangement" on the table
According to the
Virginia Native Plant Society
these wildflowers can be found from Canada through Georgia in undisturbed forest with rich soil. I am a little sad to see the emphasis on "undisturbed" as I'm afraid we are a rather disturbing bunch. But it also states that the rhizomes need a good 3 or 4 years to become established before they will flower. So perhaps we will be lucky - and our Trillium will be established enough to weather us.
It has been a while since I've had something pink to link up to Beverly's
Pink Saturday