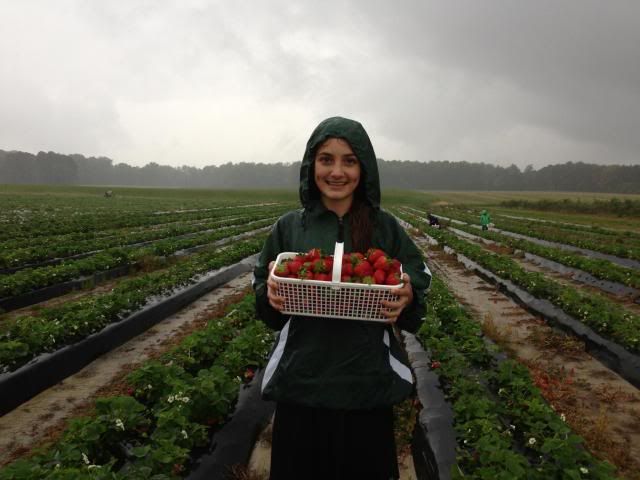 Picking strawberries at College Run Farms in Surry
College Run Farms is in Surry VA
. We heard about them years ago because the preschools take a field trip out there to pick Strawberries. Not only are they school friendly, but on the other side of the James River, so we get to ride the ferry boat. Best Field Trip Ever.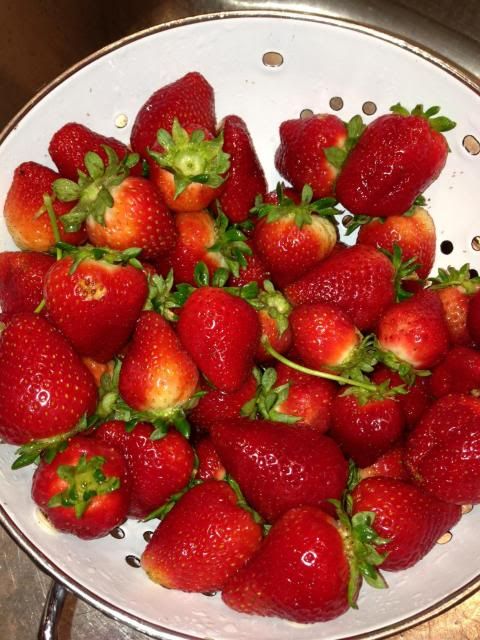 This year I had heard that they wouldn't be open for picking. I don't know the story, something like they'd lost some plants and it was going to be a small crop or something. But I saw on Facebook (thank you Ashley) that they were open on May 8th - so I decided to grab MLyons and Bitsy out of school early and go pick berries. (I decided that at about 1:30 in the afternoon. Little Hawk and I were running errands and I'm saying to him in the car "don't fall asleep yet. We are going to get your sisters.") Just as we were driving back to our home to change from school uniforms into mud friendly attire, I received a text from my High School daughter. Softball practice was to end around 4 and she needed a ride. Seriously? It was 2:15 already, no way to make it across the ferry and back... so we waited until 4. Picked up K from softball and said "I'm kidnapping you" and headed to the ferry. By the time we made it to Surry it was 5 PM, the farm closes at 6. And it was raining. But the young man running the place said we could have 30 minutes to pick. The skies opened up and it was a downpour, but I tell you, those girls went to work. (Little Hawk, however, was not impressed with this adventure.) 30 minutes later we went inside to tally up and we had picked 7 quarts of
strawberries
. And they are so very yummy!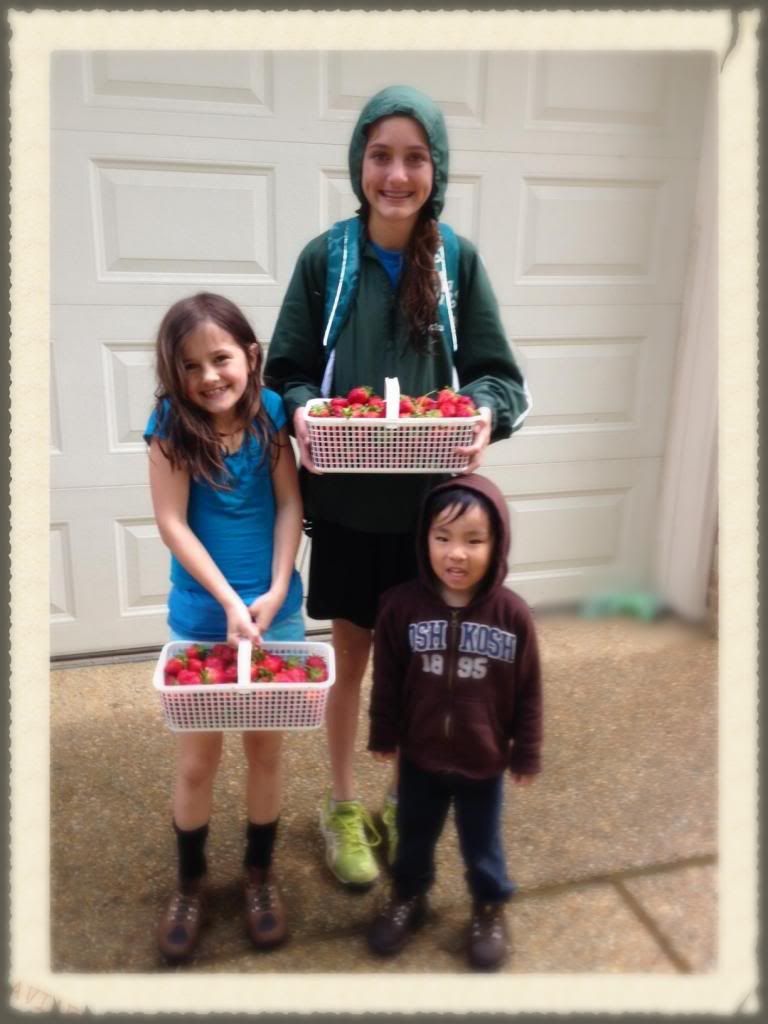 wet, but happy berry pickers
When we were paying for our berries the young man said "I think you get the award for our toughest customers" Maybe we do. We'll be back for blueberries in a few weeks...