Last weekend was a mommy daughter weekend for Bitsy and I. We don't get those very often, it is rare to get any time with just one child, so we tried to make the most of it.
We read books, made a puzzle, watched a movie snuggled on the couch and we went for some nice walks together.
Across from out Library is the Williamsburg Community building. We parked there and the big black lab was with us. We walked over to the library but along the way we spied the potted flowers on the community building steps. Looks like a good spot for a picture. I won't post all 20 of them, but I especially liked this one.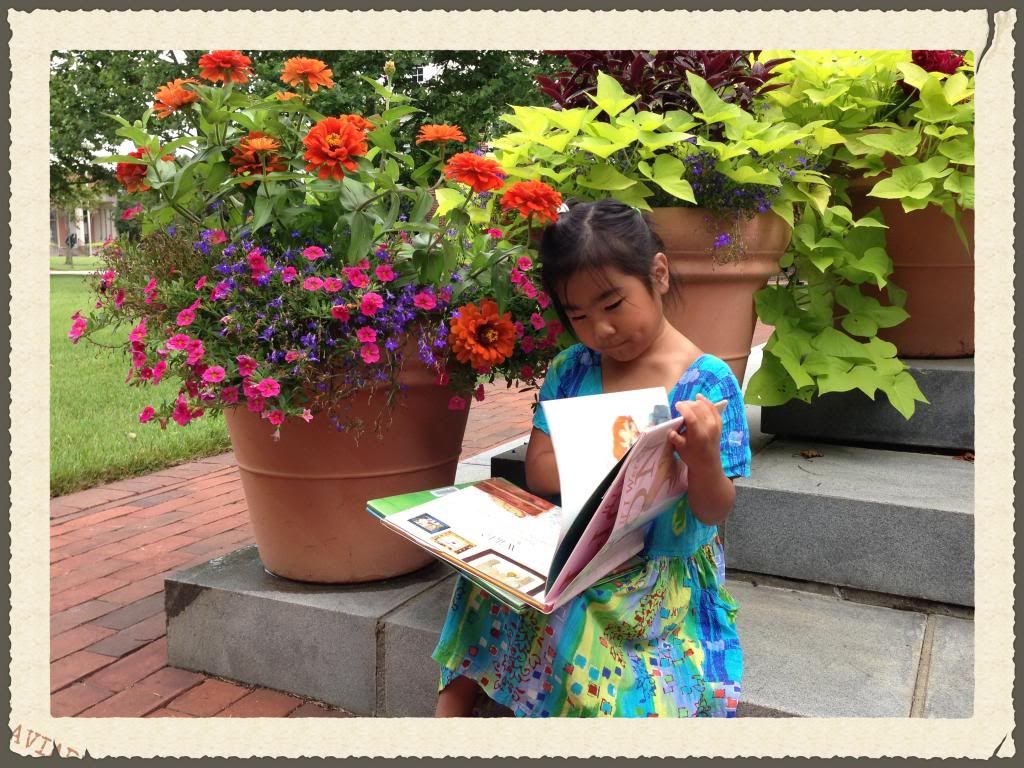 After our photo shoot we walked to the library to return some books via the drop off. In front our library sits a bust of George Washington. I tried to google something to share, who made it, when and so on, but there are so many links for George Washington... so I'll have to read the plaque and take note next time I'm there.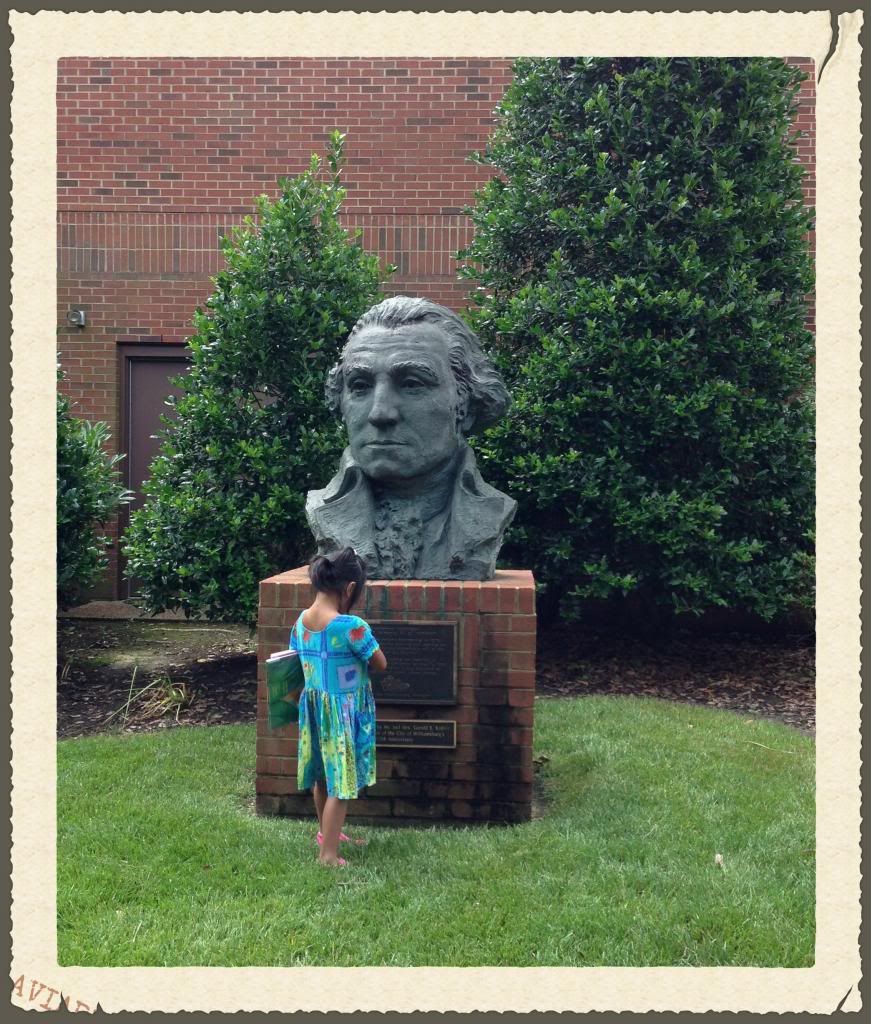 From the library it is a short walk to Matthew Whaley Elementary School and we took a peak into the garden, called
Mattey's Garden
. This is a community garden started by one of the Master Gardeners and supported by several community organizations. It is a lovely little garden, full of interesting ideas.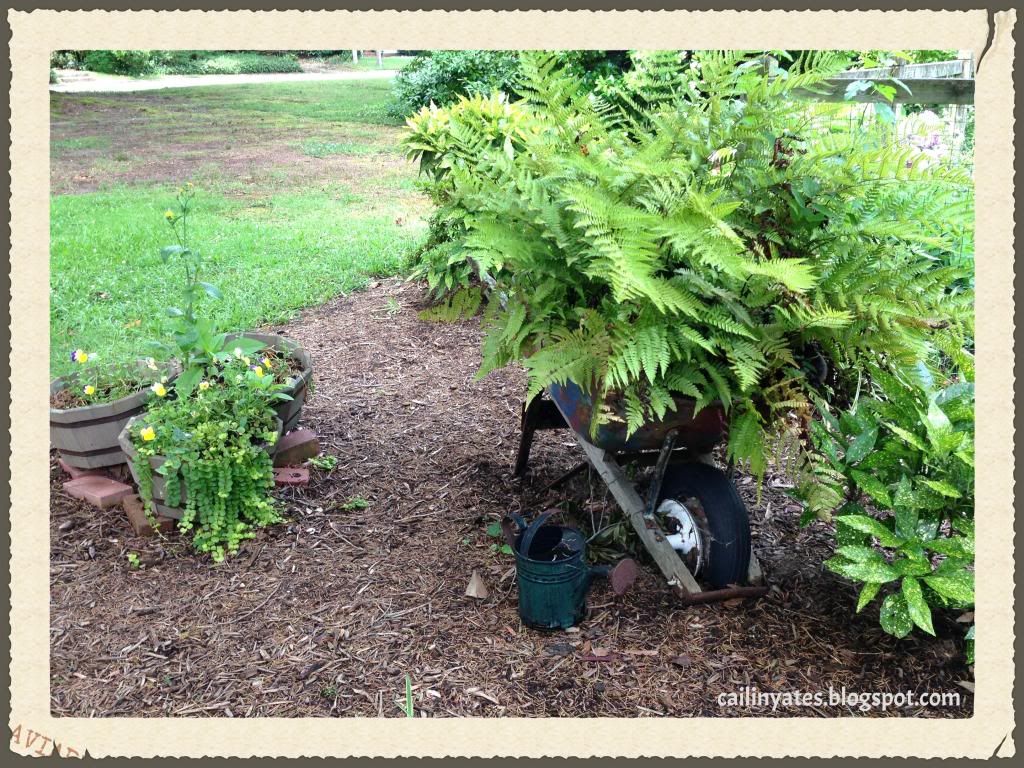 Ideas like reusing an old wheelbarrow as a planter. And they have blueberry plants that look very well, I took notes. They are in plastic bins, like a storage bin, with a pvc pipe.
She just loves being the boss of that poor dog.
On the Climbing Tree. We heard that the Climbing Tree had been hurt in a storm a few weeks ago. But it looked okay to us. This tree is on the edge of the green behind the courthouse in Colonial Williamsburg. Local kids love this tree dearly, I've seen many family portraits done on this tree, we take our friends to visit this tree. We are very glad it survived the storm and hope it will survive many more for years to come.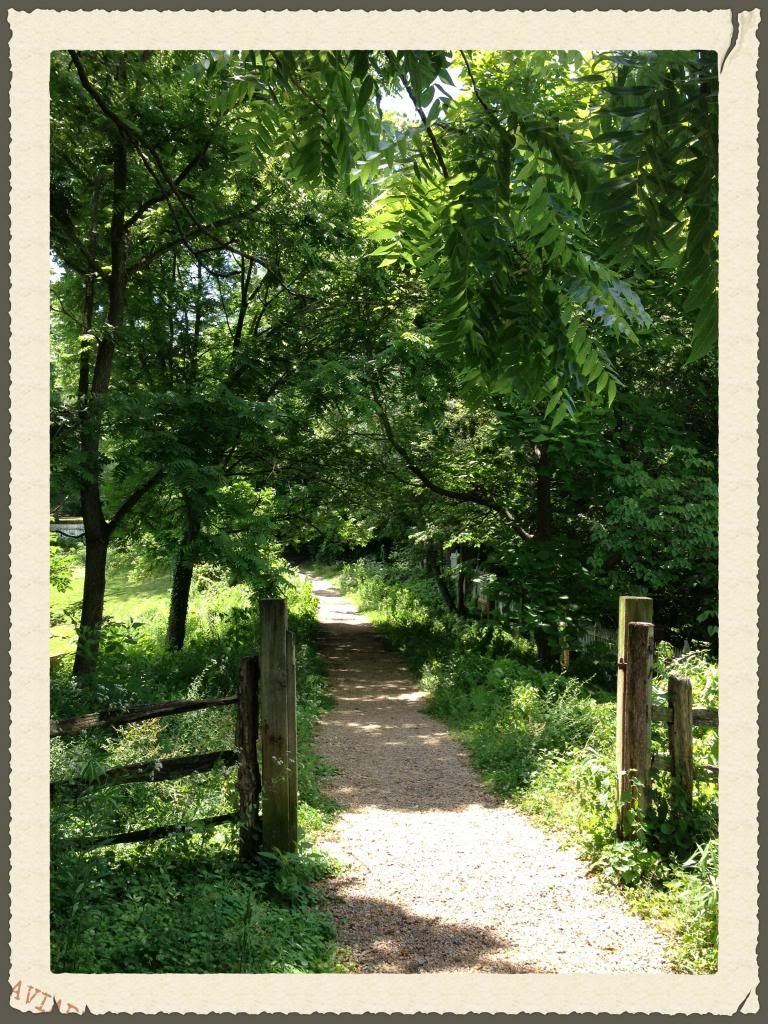 I love all the entries and pathways and open gateways around Williamsburg, such possibilities!
I am going to be away this weekend at a wedding (yay) so I'll try to check in and link up with Beverly's
Pink Saturday
as well as
Sally's Blue Monday
.
Catch ya'll later.