Tiger is in 6th grade. His English teacher encourages the students to use a variety of media when creating book reports. There is the standard "Book Report Paper"and they are encouraged to write one, but he also encourages: an interview with a character, enacting a scene or scenes to tell the story, creating a video, and other means of sharing the book.
Tiger has been reading "The Lord of the Rings" trilogy and has finished the 2nd book, "The Two Towers."
He decided to create a video of the book.
I was a little worried about this as we have also watched the movies and while the movies are now "old" they are popular. But he has put his own spin on things so it should be all right.
The last 3 weekends have been taken up with preparations, creating armor and weaponry and cloaks.
Today I told him I was tired of being held hostage by his project and it needed to be finished.
So we have been "shooting."
The cast is Tiger and his siblings, ages 15 years old to 3 years old, myself, and my husband.
*Hilarious*
costume creation, armor
M as an Orc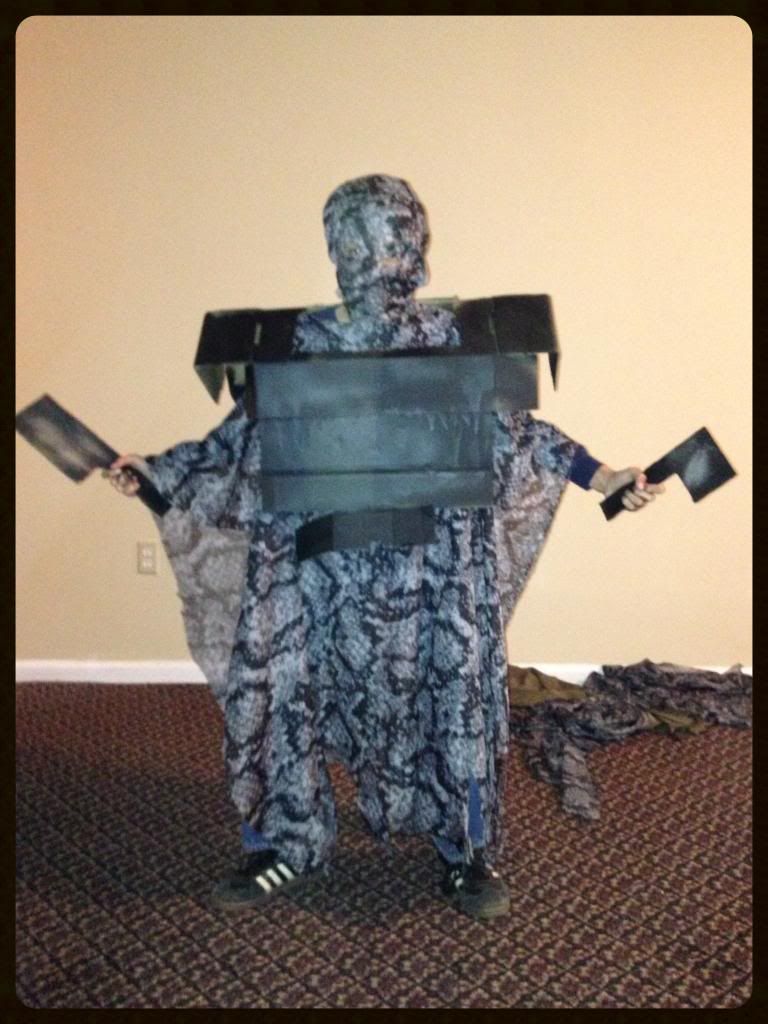 Uruk Hai costume
that was all Memorial Weekend...
today:
creating hobbits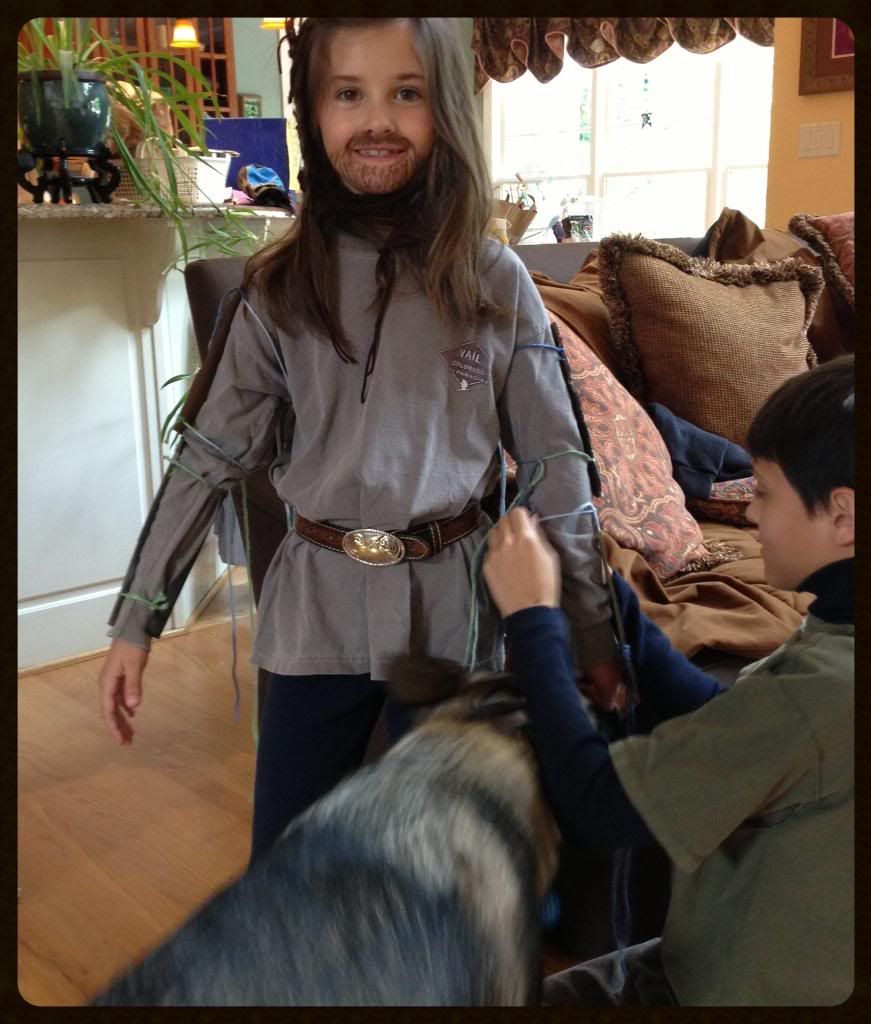 creating Gimli
6th grader as Legolas


Our Merry got carried away and attacked the Uruk Hai
"on location"
our hobbits, Merry & Pippin
Tiger & his dad are currently working out the editing of the video (taken via mom's iphone) and adding in music. I hear lots of Enya floating down the hallway.

How did you spend your Sunday?