My 8 year old decided she wanted to sew. (I had the machine out and that most likely triggered the idea) I asked her what she wanted to make and we did a bit of back and forth and agreed on what I call a rectangle skirt. I call it that because basically you cut a rectangle of fabric that is long enough to wrap around the widest part of your waist or hip or leg (where ever you are widest) and the other dimension of the rectangle needs to fall at or above the knee. You sew a hem along the bottom. You sew a casing at the top for elastic. You sew the side together, add your elastic and sew the edges, and voila... instant skirt.
So she found some pink fabric downstairs. And then she decided to get complicated... she added a ruffle... and a ribbon...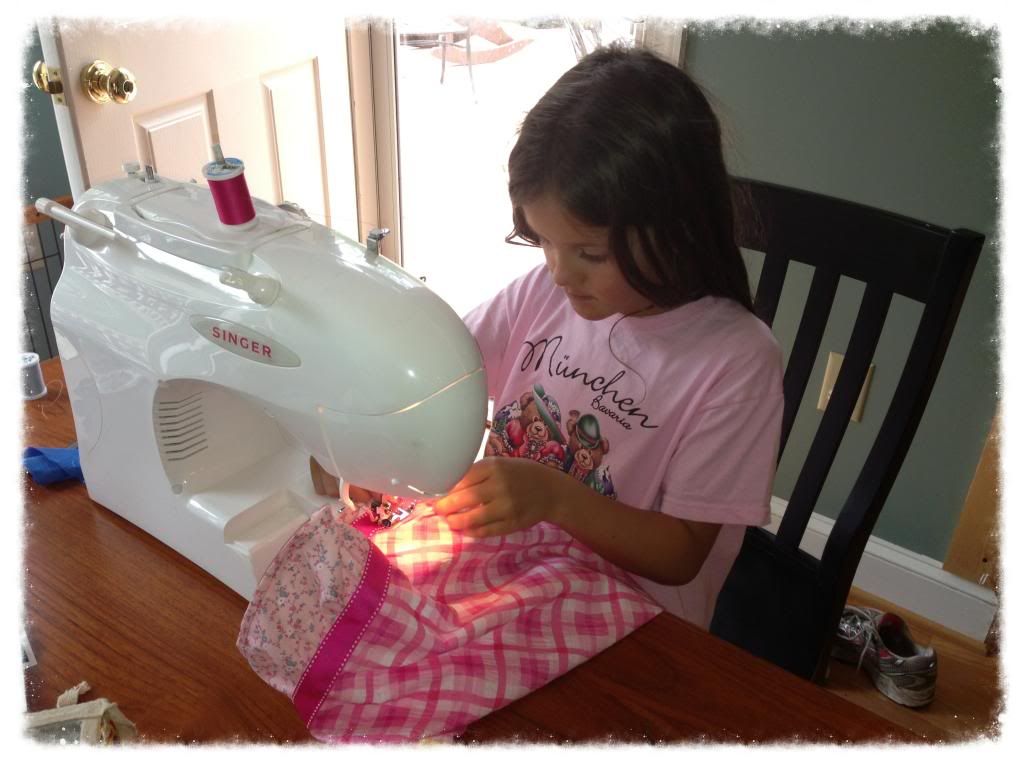 Sewing the ribbon to cover the seam where the ruffle joins the skirt.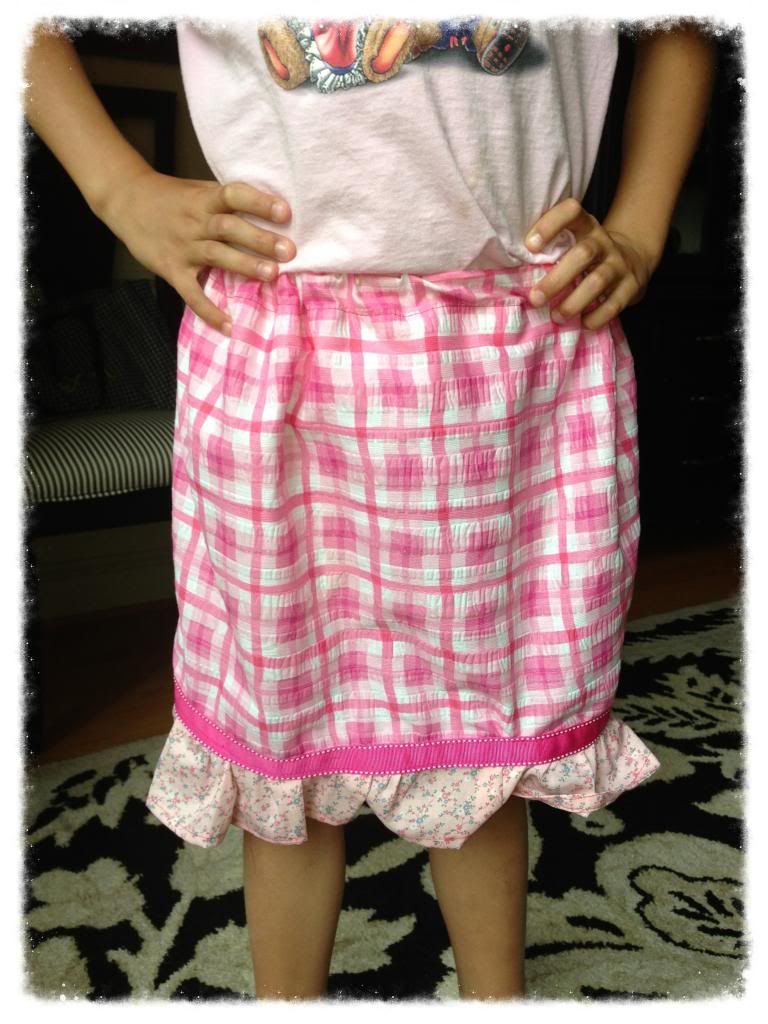 I think it is important for my kids to be able to "own" their work, so I did rip out a seam in one spot where it it mattered but other wise, she did this herself.