I took these pictures to share with Pink Saturday friends and then didn't get around to posting them, so I thought I'd put them up now.
pretty pinks
I Loved these vases! Aren't they fabulous?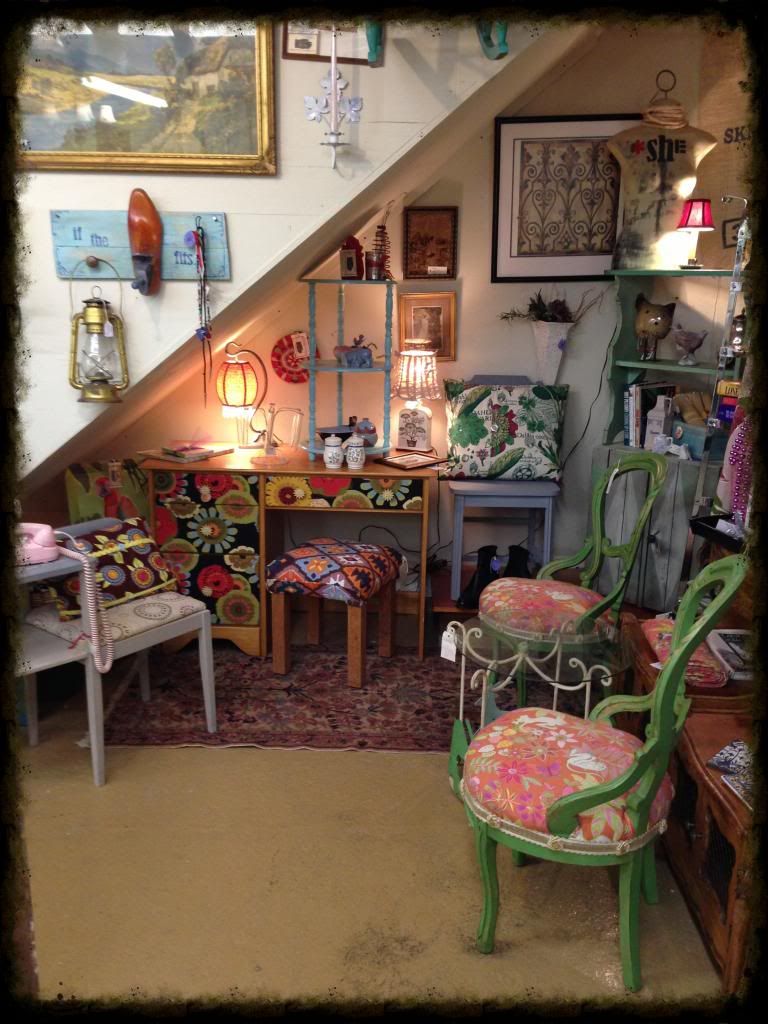 a corner full of treasure
I didn't bring any of these beauties home, I was on a specific budget looking for basic furniture to furnish a a mountain house going for a Vermont Ski Country feel. But I did buy two dressers from this store that found new homes in the upstairs bedrooms (I posted about
upstairs bedrooms here
) Now I'm on the look out for a corner piece for the upstairs bedroom, or maybe a desk. She needs a place to put the feathers and antlers and what not she's always bringing home. She also needs a place to do homework.