Ah summer weddings! They are so much fun!
My cousin was married last weekend. I bought a dress to wear to a wedding. And shoes. And a necklace...
Oh but I looked smashing!
Turquoise sheath dress
I found the dress at Talbots, it was the only one on the rack, marked down twice... so I crossed my fingers that it would fit and took it into the dressing room. It did fit! Whew! (Finding a dress for a 2 PM wedding had me in a tizzy. I wear black almost all the time. I love black, it is easy and accessorizes well) So what to wear to an afternoon wedding when the cocktails start at 5? Well, this dress totally nailed it. Not too dressy, not too casual, I felt fabulous!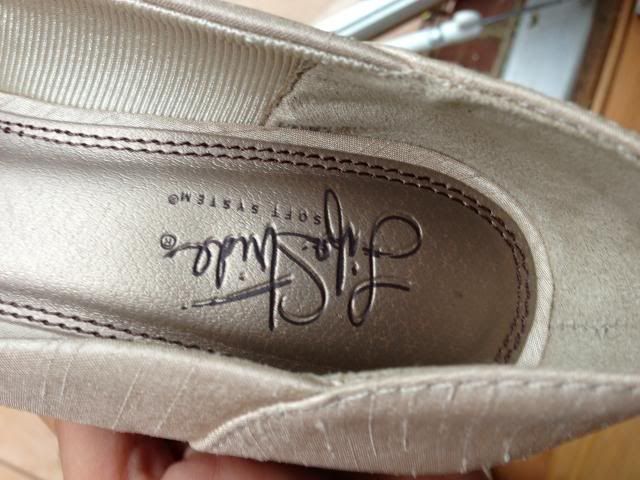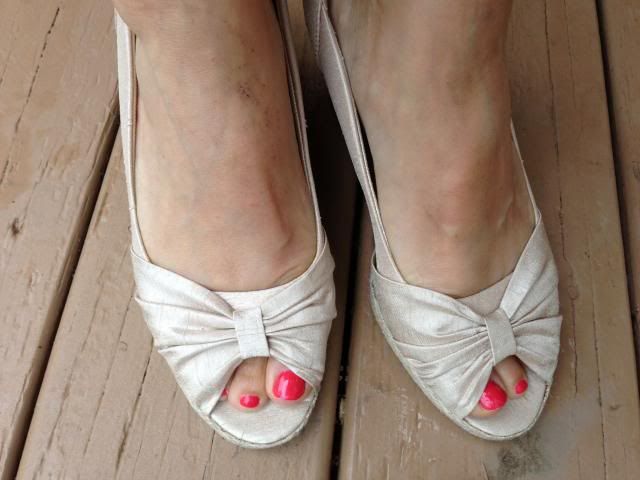 Then it was off to find shoes, initially I thought I wanted white. But white was not to be found (I was at Ross for Less) nude/tan/kaki however was everywhere... I bought two styles to try with the dress and decided that even thought the other one had ankel straps (very on trend) I'd get more wear out of the espadrilles... Ross for Less did not have a necklace so we went over to TJMaxx (we= myself and Bitsy)
I was again looking at white but Bitsy had other ideas. She picked this one and insisted we try it with turquoise. She was really funny about it and she had the salesgirl cracking up. But you know she was right.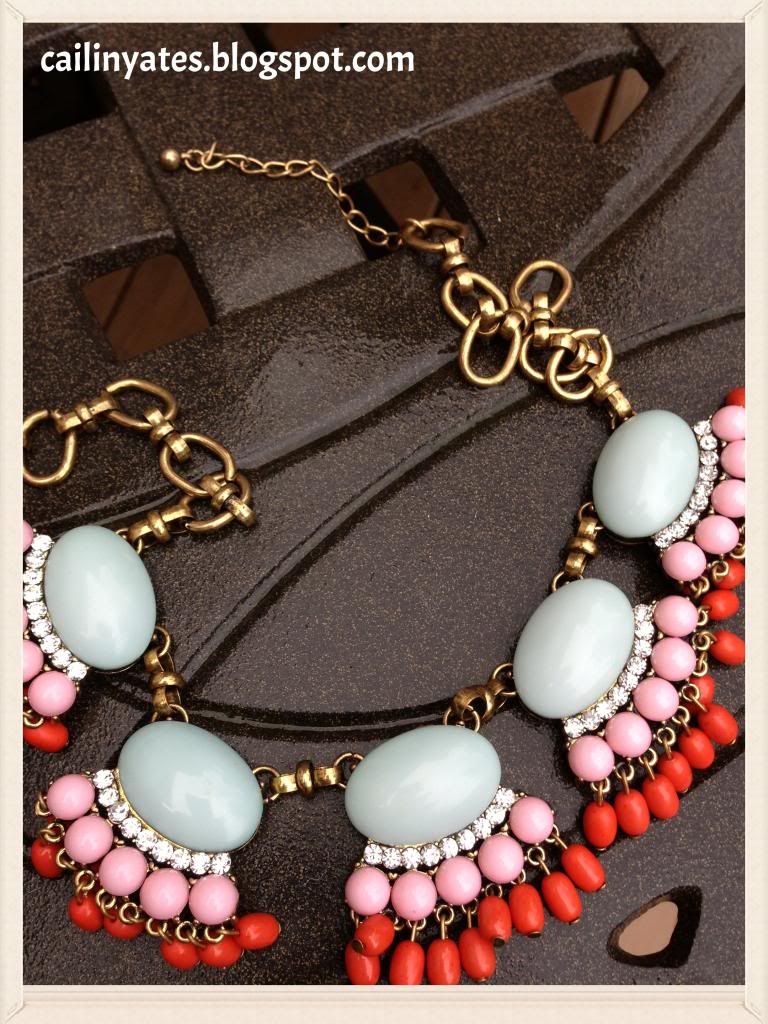 Leslie Danzis at TJMaxx
My friend loaned me a sweater that went with the shoes but at the last minute I remembered a silk scarf my grandmother had given me when I graduated from college. Here it is all together:
all together now
So, I wanted to buy a bike this summer. It will have to wait as I've spent it all on clothes. But I looked fabulous at the wedding :) and we have another wedding in a few weeks so I can wear it all again!