this darling family stopped at the cheese shop on Tuesday. Four little girls dressed in matching colonial styled dressed. I don't know if they rented them (I believe visitors can rent clothes from Colonial Williamsburg when they visit) or if they'd brought them. So sweet!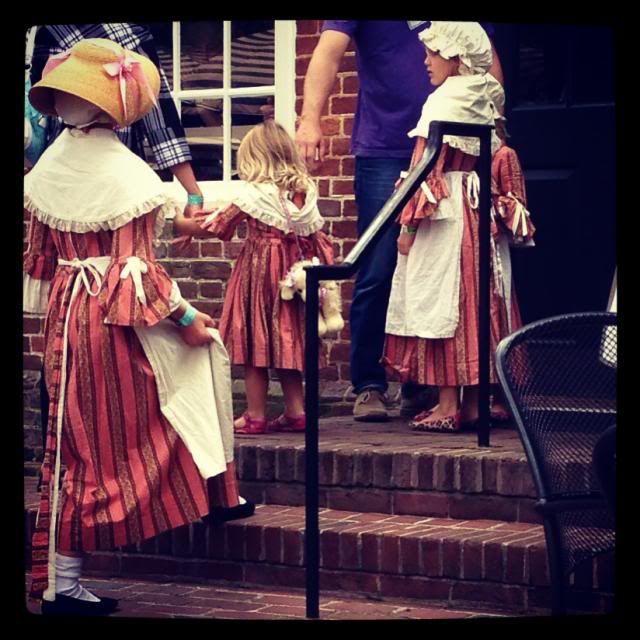 My high school friend Meg got in touch through Facebook to see if we could meet for lunch. Yes! Yes! Yes! She was driving through town on her way to a job interview and planned an hour or so for a mini renuion with myself and another friend. And so we were at the Cheese Shop and I was sitting outside and saw those little girls.
Talking with High School friends always makes me a bit "peevish" I am not sure what my 18 year old self would think of my 40 yr old self. Frankly, I am not sure what I think of my 40 year old self. Much of who I am has been brushed aside for the maintenance of family. "More good women have been lost to marriage and family than war and famine together" (or something like that) Cruella deVil, 101 Dalmations, Glenn Close version. I remember roaring when watching that movie, I thought it was such a funny quote. Well, I was single and in college then, little did I know. It isn't the number of children, it isn't the consultant/entrepreneur husband. It is the combination, and the various needs, and I'm always left holding it all together. So if I drop the ball and go do my thing... which isn't to say that I don't ever. Or that I don't ever do my thing. But a lot more energy goes into what is best for the family or the business over what is best for me. And I can just keep going in denial until I am confronted by my own ghost.
Anyway. We had a lovely visit. And now my head is full of confectionaries, and pondering business plans, and places for capital. My friend is a baker. And previous generations owned a candy shop. And my friend dreams of owning the same. How fun would that be? I was talking about her/her dream at dinner and 3 of my kids immediately spoke up "could I work there?"
In the meantime:
The Cheese Shop in Merchants Square, which is just across the street from William and Mary College, is one of those local places that needs to be tried. If you are from Williamsburg you go back to the cheese shop every time you visit. (Well, my friends do anyway.) It is where you take people who are visiting. Casual, it is a cheese shop, there is a deli counter toward the back. It is frequently busy so allow time. They make the most lovely bread. And do try the house dressing. I had a veggie no cheese (yummy, not your typical vegetarian sandwich) and Meg had Virginia Ham with Havarti on French bread with house dressing (sounds scrumptious.!) And if you visit Williamsburg you really ought to have lunch here.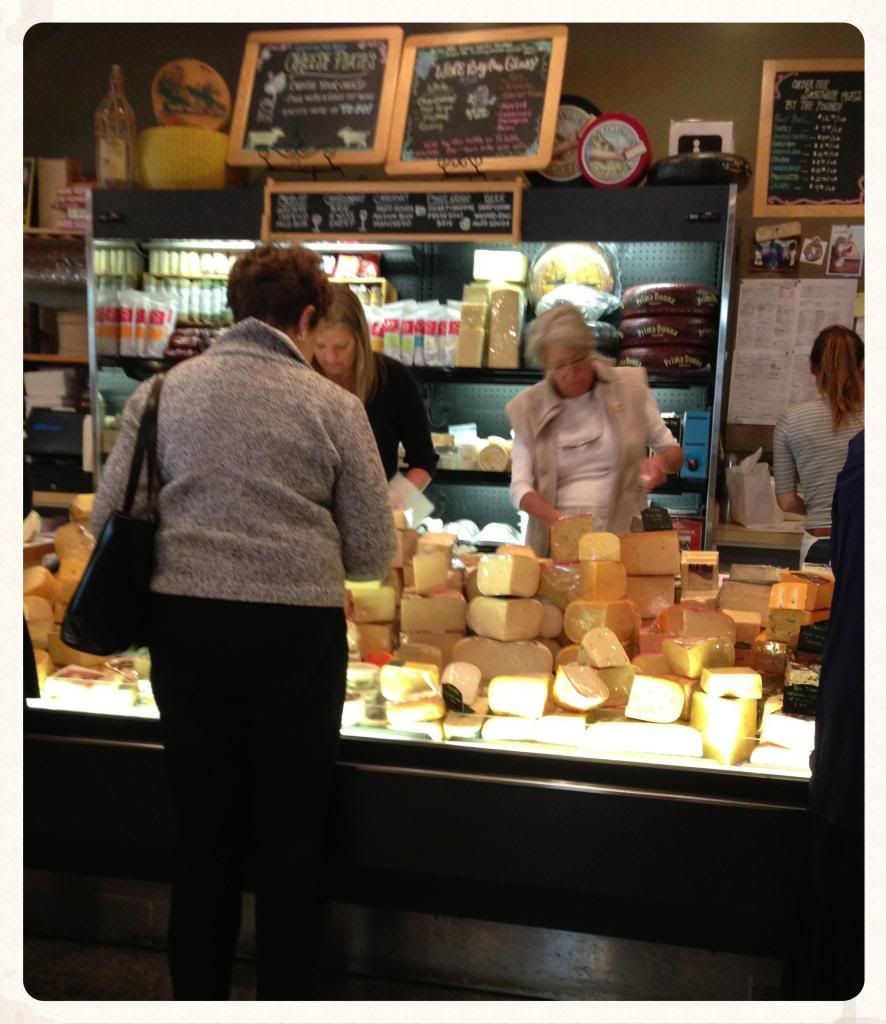 cheese counter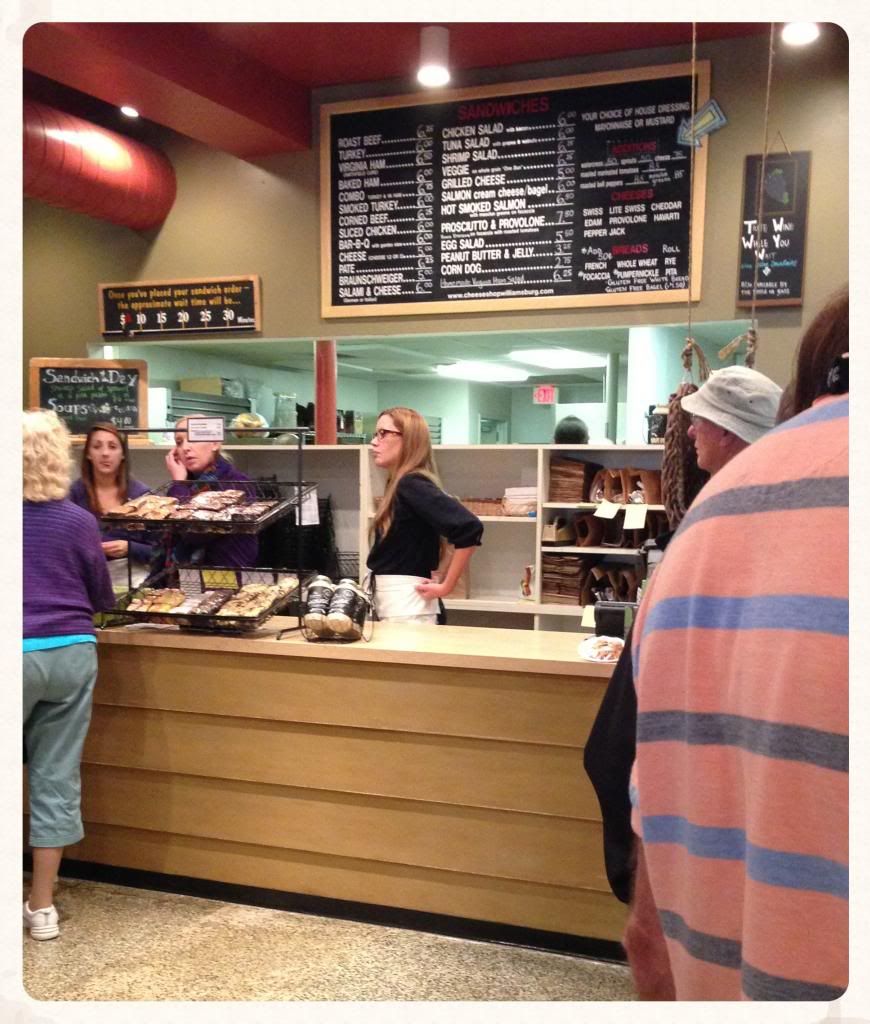 deli counter
peek through to the Fat Canary