Well, I'm cramming some breakfast into my mouth and typing and then I'm off to finish sewing costumes...
Some of the ideas are elaborate this year. Tiger and MLyons have very specific ideas about their costumes, woodland elves. MLyons is Tauriel, the she-elf that was added to the Hobbit (not in the book!)
We went digging through the piles I keep (can you say pack rat?) and found old upholstery fabric: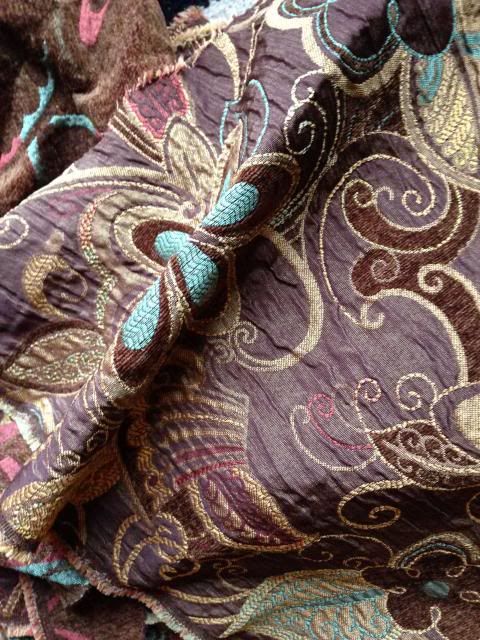 isn't this the coolest fabric?
modified pattern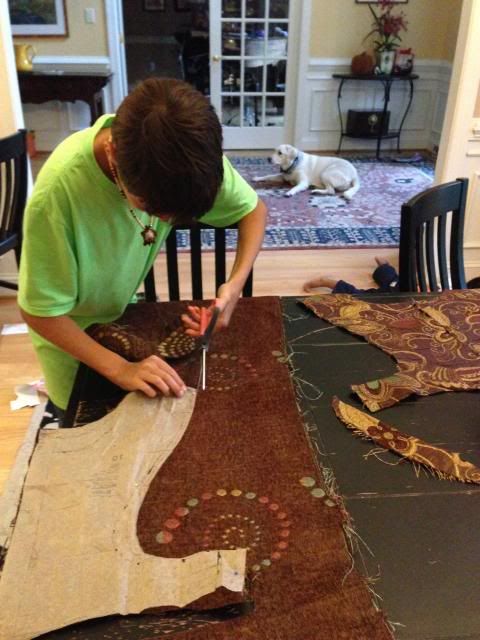 he cut it, he sewed, this is his creation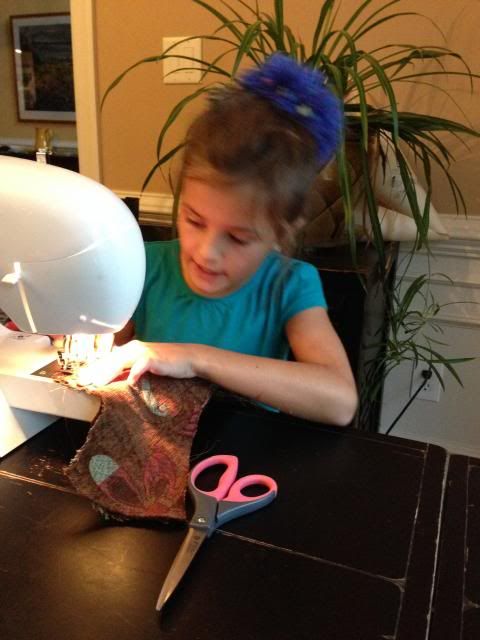 sewing her chest armor
elven warrior
Dragon loves the Ranger's Apprentice Series. He wanted to be a ranger. He found an old wizard's cloak and decided to upcycle it into a ranger's cloak.
wizard's cape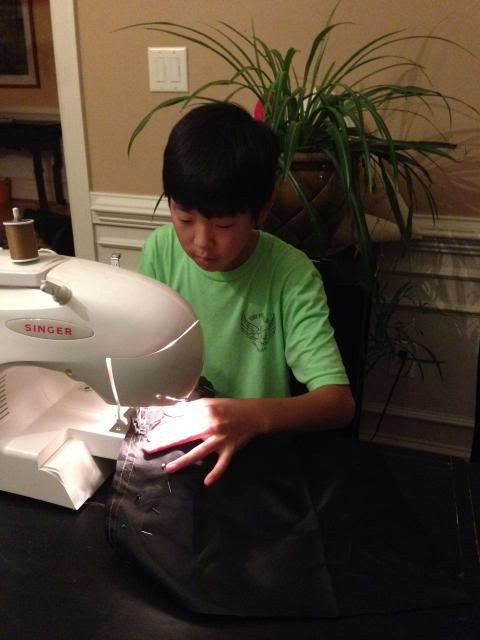 adding a hood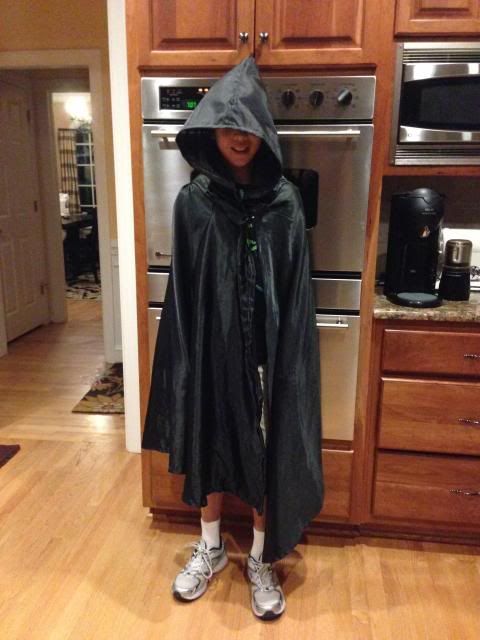 ranger!
anyway - I'm off to whip up a tunic, and find all the pieces of the Jessie Costume from a few years ago. And can you believe it? Two of my kids have major tests and exams tomorrow! Who schedules an exam the day after Halloween? Oh, and it is college fair night at the High School tonight. How am I supposed to make *that happen? **After 8 PM ** my youngest two made it half way down the street and were done so I'm happily downloading pictures. finished Ranger:
tracking candy
elf warrior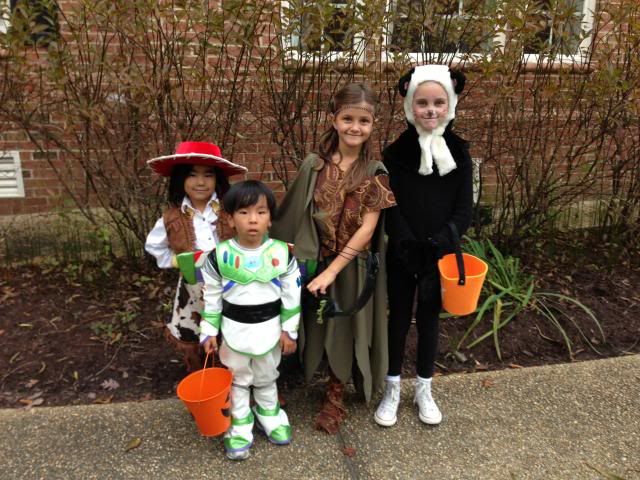 the littles: Toy Story's Jessie and Buzz, Tauriel and her new friend from Sweden as a Kitty
,br />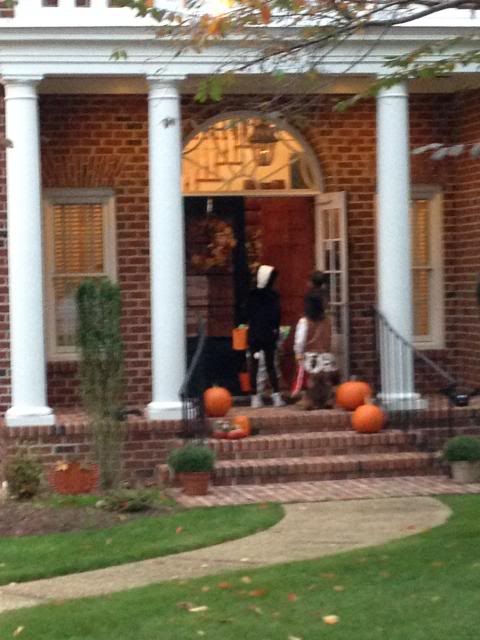 Trick or Treat!
Fawn & a Witch off to the neighborhood party
My oldest saw something on pinterest some time ago that inspired the Fawn face, but she has those two test I was bemoaning earlier. Luckily her friend the witch showed up and demanded that she dress up and come on out for Halloween. There is a neighborhood party with a bon fire and costume contests and so on that happends after Trick or Treat is over. So off they went. I never take the little ones, we took the oldest way back when, some of the big kids are scary.