Last year Dragon wanted to be a Mummy.
I found an old set of curtains- if you don't have an old sheet or an old set of curtains maybe your local thrift store or good will store would? Dragon and his friend spent a few minutes stripping the curtains. I wrapped him up, and wrapped him up, and wrapped him up. I would have wrapped more but Dragon was impatient to go Trick or Treating.
On Halloween I bought face paint at the local drug store. It was marked down to $3.00. I also bought a bottle of baby powder.
I marked up his face with white paint, and darkened his eyes, and dumped baby powder on his head. Then he decided he wanted "blood" so I dribbled some spaghetti sauce done the front of him!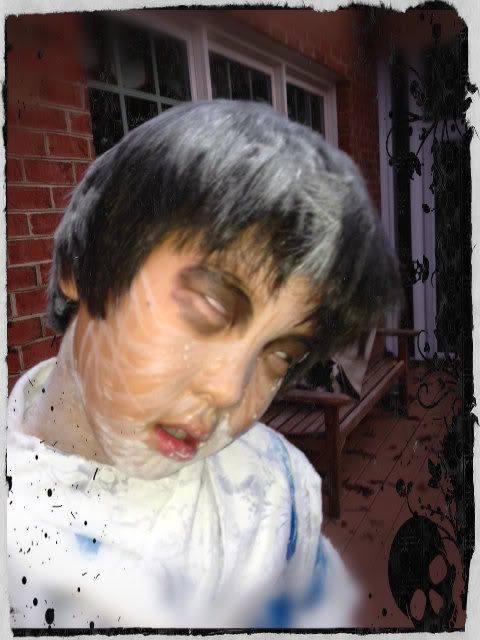 playing it up!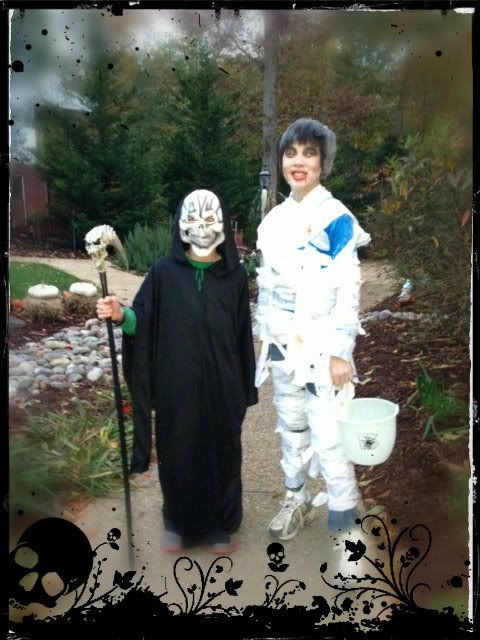 off to trick or treat!
I think I spent less than $5.00 on this and he loved it.