Saturday the littles and I ran errands while the middle 3 were at ski practice and the oldest was at Champs at Massanutten. Sunday I decided I needed to be outside.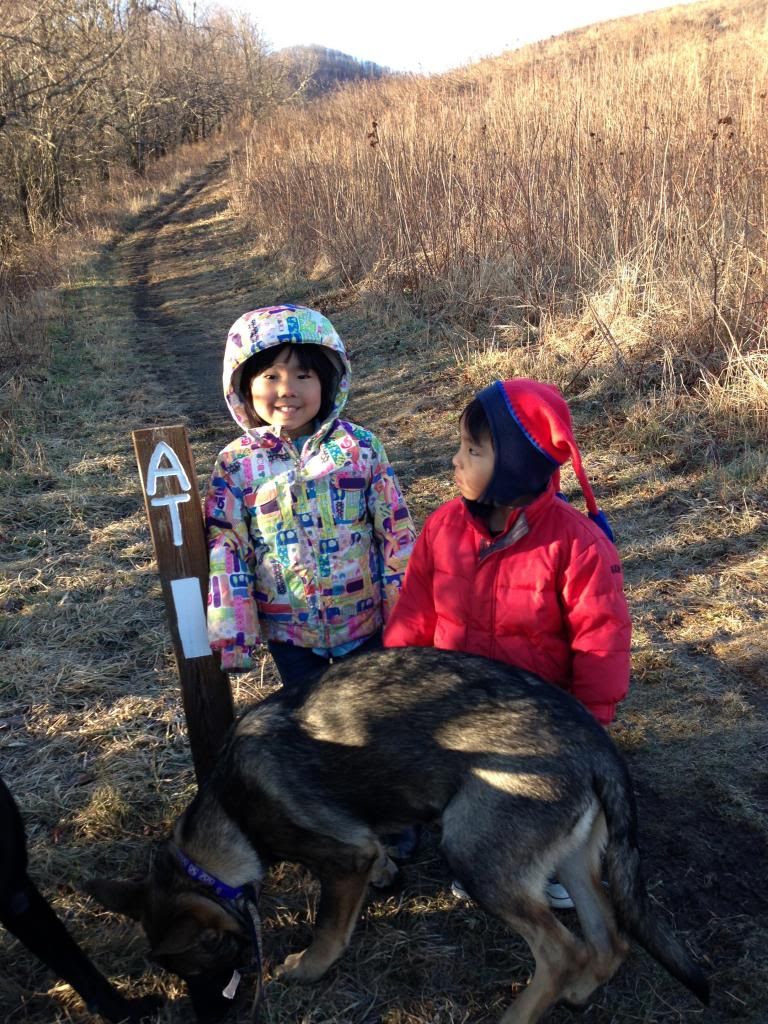 8 AM & 40 degrees F, but smiling!
So at 7:45 we dropped the middle 3 off at ski practice - and then I drove out of Wintergreen resort, right up the hill, and stopped at the AT trailhead there.
AT = Appalachian Trail
via
Wikipedia
:
Virginia
has 550 miles (890 km) of the trail, including about 20 miles (32 km) along the West Virginia border.
[56]
With the climate, and the timing of northbound hikers, this section is wet and challenging because of the spring thaw and heavy spring rainfall.
[57]
Substantial portions closely parallel the
Blue Ridge Parkway
and, in
Shenandoah National Park
, the
Skyline Drive
. Parts of the trail near the Blue Ridge Parkway and the Skyline Drive are often considered the best for beginner hikers. In the southwestern portion of the state, the trail goes within one half mile of the highest point in Virginia,
Mount Rogers
, which is a short side-hike from the AT.
[56]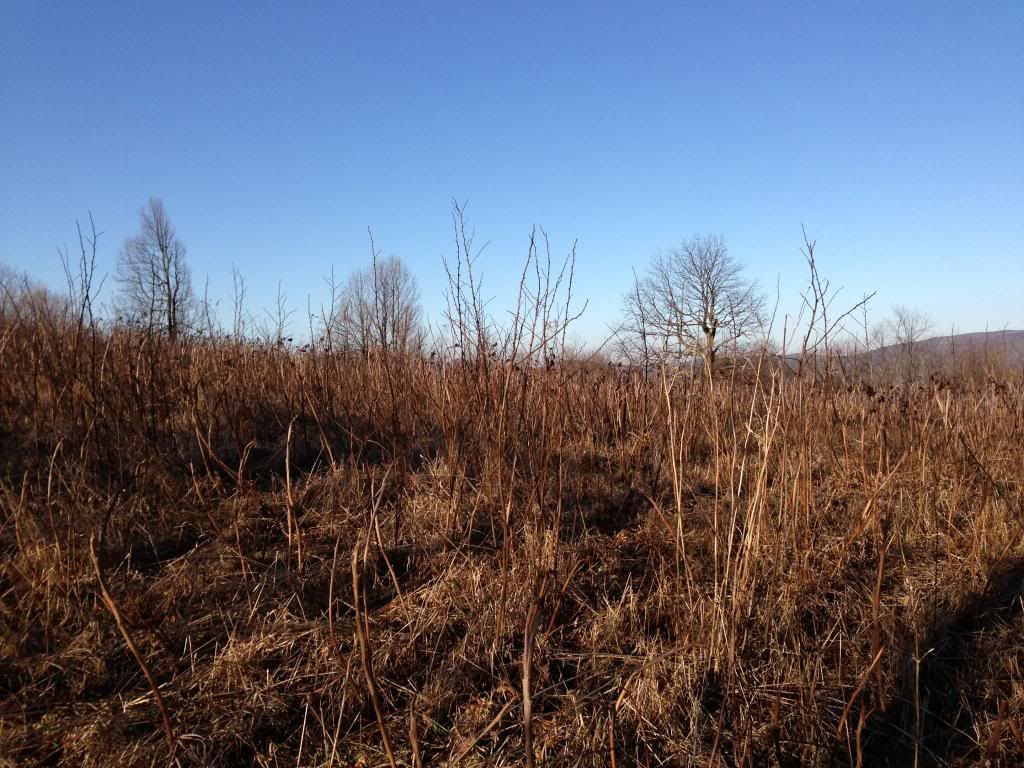 love this view
This bit of the trail runs along the Blue Ridge Parkway. The Parkway is closed right now. I don't actually know if that is a permanent or temporary closure, or if it closes every winter?
1 hr later, up high!