I got out for a walk around 8 AM. I love how snow makes the everyday world seem magical. I didn't get too far, my hands got cold around a mile from the house, probably because I kept pulling them out of my gloves to take pictures on my phone!
I love the patterns that snow makes. And I am fascinated by early morning light creeping into shadows. it is one of my favorite things about walking in the morning, seeing the world wake up.
I love snow on leaves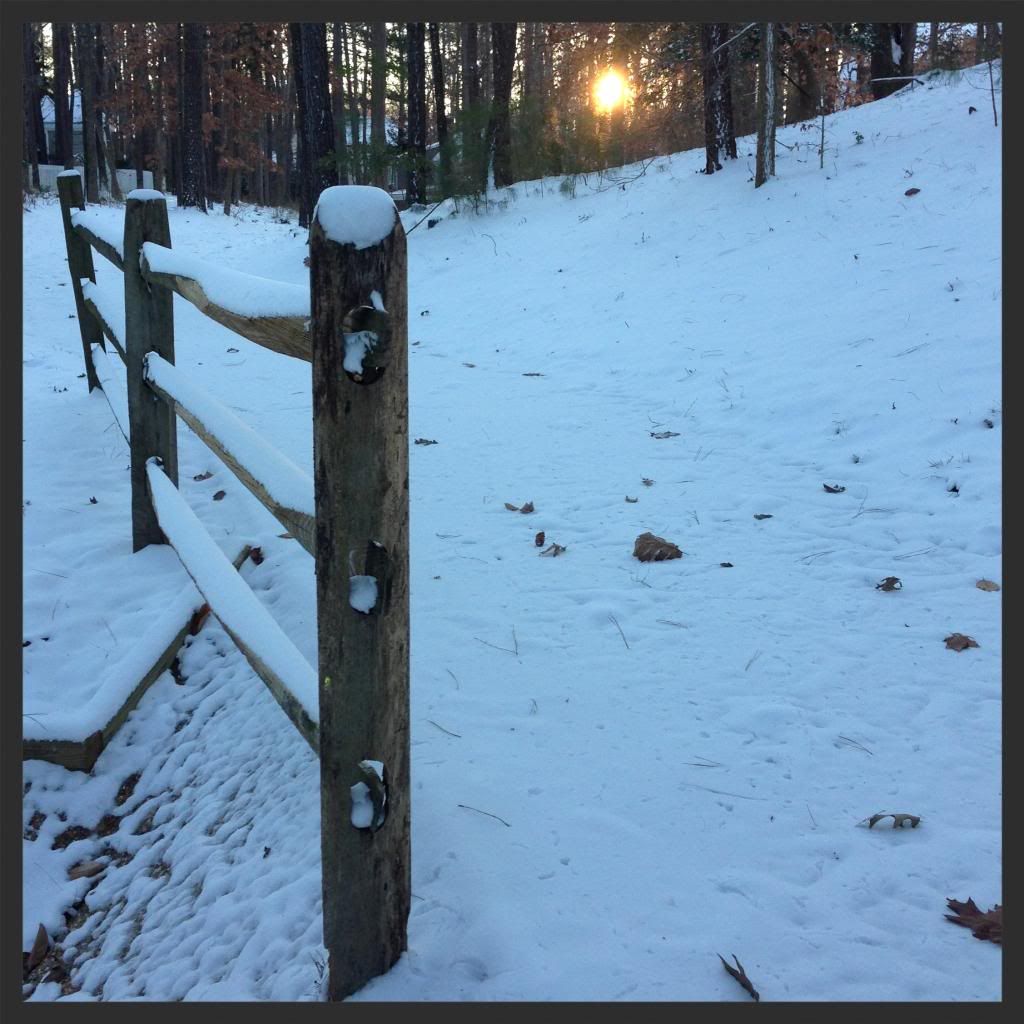 the walking path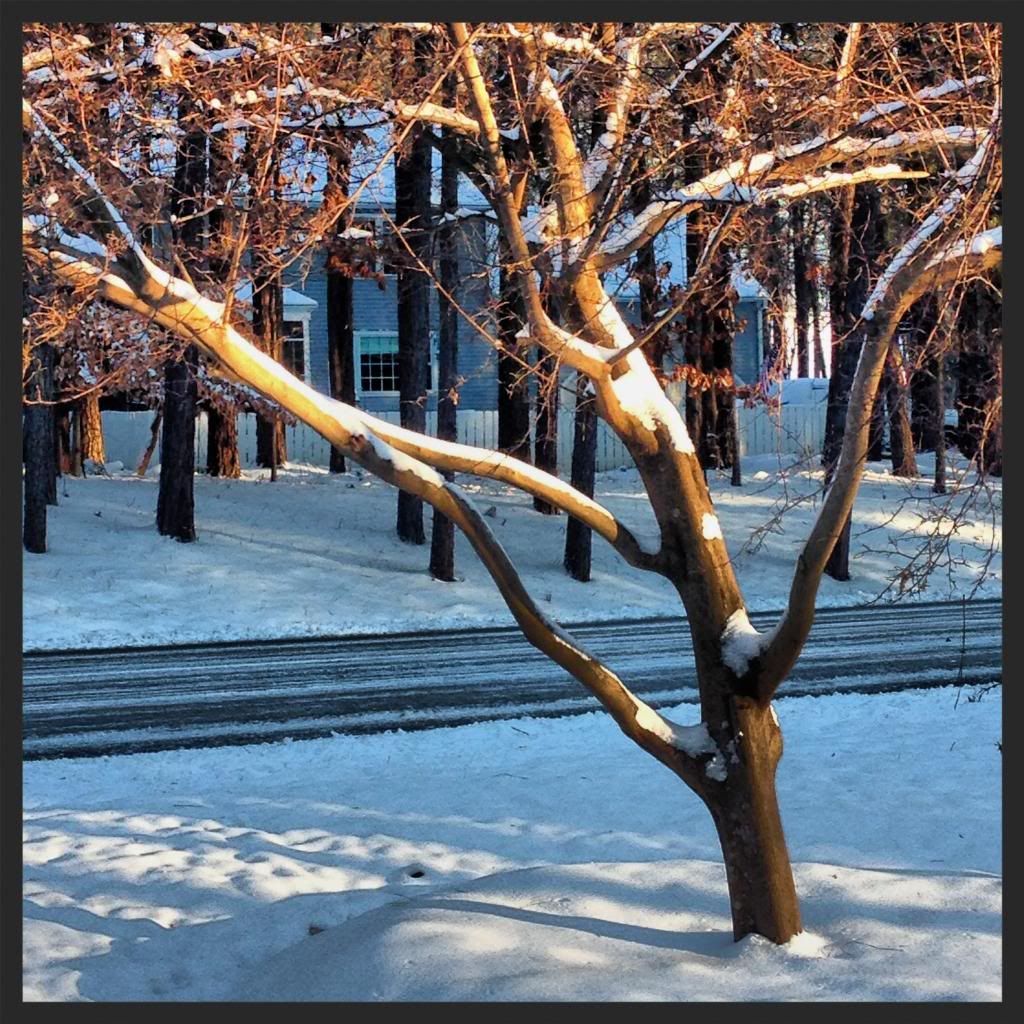 trying to catch early morning light
I'm linking this post to
A Southern Daydreamer's Outdoor Wednesday Linkup
. Her meme frequently attracts wonderful photography, much better than mine. I invite you to take a look if you have time for a little blog hopping today.
Another good spot for wonderful photos is
It's A Small Town Life